Image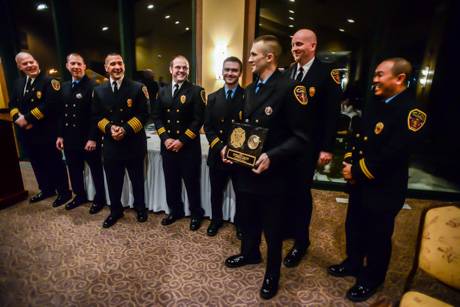 Joe Hinz was named Firefighter of the Year for the Town of Batavia Volunteer Fire Department and Steve Coburn received the President's Award during the department's annual awards and installation dinner at Terry Hills last night.
Officers installed for 2017:
Line officers: Daniel J. Coffey -- chief, Chad R. Higgins -- deputy chief, Robert H. Tripp -- first assistant chief, Paul R. Dibble -- second assistant chief, Andrew Z. Mullen -- captain, David J. Tran -- lieutenant, Paul G. Barrett -- Safety Officer.
Corporate Officers: Michael D. Jones -- president, Nathan L. Fix -- vice president, Steven C. Coburn -- secretary, Donald F. Koziol -- treasurer, and directors are Paul G. Barrett, Gary D. Diegelman, Daniel P. Jacques, Robert J. Mullen and Timothy J. Yaeger.
Image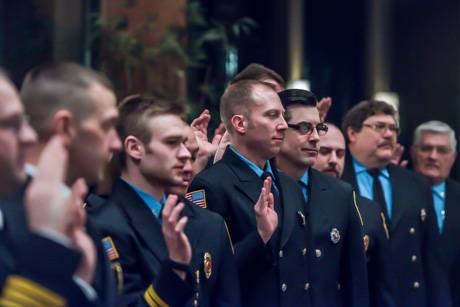 Image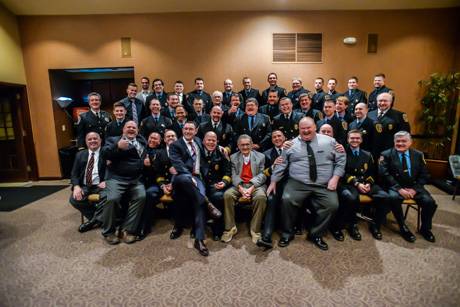 Image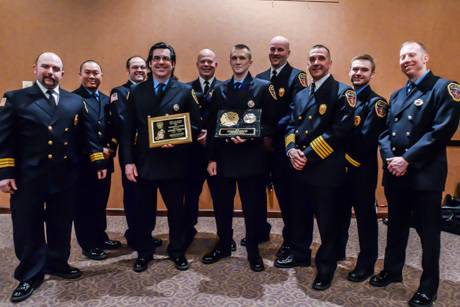 Steve Coburn and Joe Hinz with department officers.
Image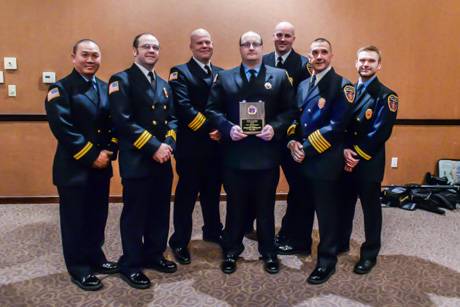 Some of the top responders making at least 100 calls in 2016.