February 16, 2020 - 3:40pm
Two Le Roy athletes set new school indoor track records at last meet of the regular season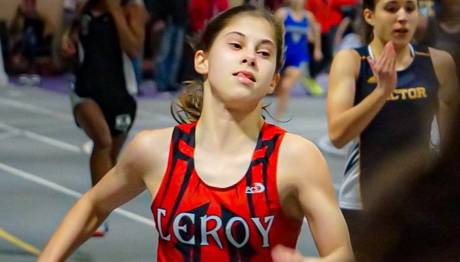 Le Roy's boys and girls indoor track teams competed in their final regular-season meet this weekend, and Bella Condidorio and Aidan Harrington both set new school records. 
Condidorio won in the 55-meter hurdles with a time of 8.96 and Harrington came in second in the 300 meter dash with a time of 36.60.
In the girls' pole vault, Gavin Konieczny, of Batavia, won with a vault of 9-06.00.
In boys' shot put, Alex Rood won with a toss of 51-10.00.