February 13, 2018 - 4:27pm
Wayne Fuller carried to final resting place in Trailways bus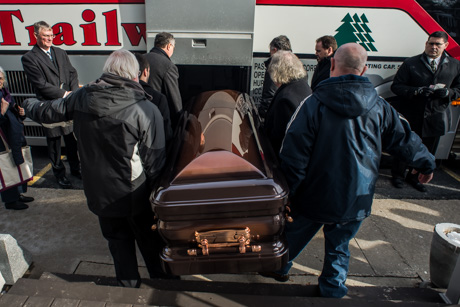 Legendary local broadcaster Wayne H. Fuller, 70, was lain to rest today.
He died Friday.
Following a service at H.E. Turner Funeral Home, Fuller was loaded by his pallbearers into the cargo hold of a Trailways bus for transport to a cemetery in Bethany.
Fuller worked for 50 years as a dispatcher at Trailways. It was one of his final wishes that a Trailways bus carry him and people attending his funeral to the cemetery.
A graduate of Batavia High School in 1965, Fuller is best remembered for his work at WBTA both spinning records and broadcasting sporting events, as well as his decades-long work as a public address announcer at Batavia sporting events, including Batavia HS basketball and Batavia Muckdogs games.
For his full obituary, click here.
For our prior story about his passing, click here.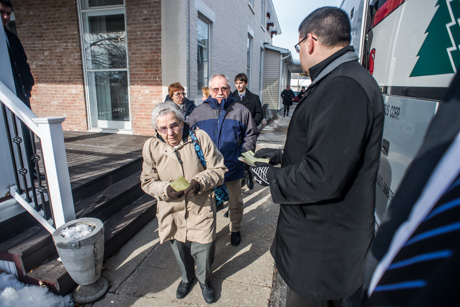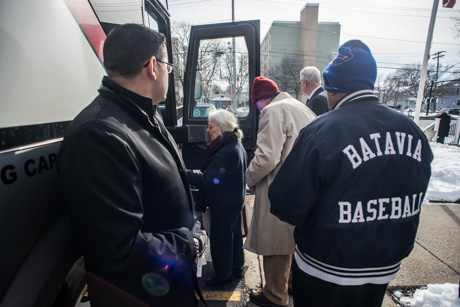 February 13, 2018 - 11:54pm
#1
Very nice... and fitting.