April 4, 2012 - 1:32pm
Batavia Enclosures celebrates graduation from BIC to its own facility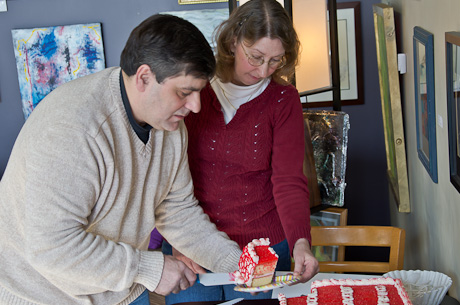 It was graduation day for Batavia Enclosures at the Batavia Industrial Center this morning.
The 24-year-old company is moving to its own 27,000-square-foot building, which will help better meet the needs of the growing enterprise.
Leonard Roberto founded the Batavia Enclosures in 1988 with only $6,000 in the bank.
"We didn't have a name, no company, no product," Roberto said. "I just believed it was something I wanted do, so I quit my job and came here to Batavia and rented 4,000 square feet. I had no equipment and no customers. That's how we started. My faith was that it would happen and it did happen."
Batavia Enclosures makes precision-engineered cases and racks for electronic companies. The additional space will allow it to introduce new manufacturing processes, including powder coating.
Roberto said the firm, which now has four employees, will likely add four or five workers with the expansion.
Meanwhile, he and his sons have started a second business called Savage IO, which manufactures a server -- a computer that stores and serves data to other computers over a network. That's where the big opportunity lies -- in the server industry -- which he says is currently the fastest-growing industry in the world.
Savage IO is potentially a multi-multi-million dollar company, Roberto said, and much of the space of the new building is intended to accommodate growth.
BIC President Tom Mancuso presented Roberto with a certificate of graduation in a ceremony at Moonjava Cafe in the Harvester Center and congratulated Roberto on his company's growth.
Roberto thanked Bank of Castile for facilitating the purchase of the new building.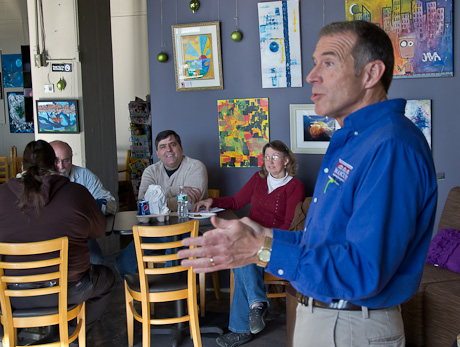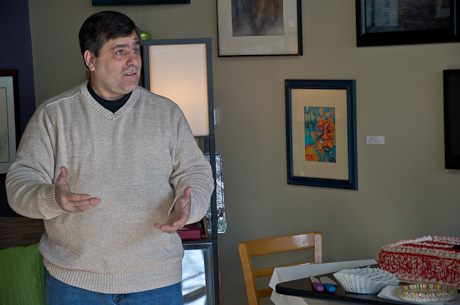 April 4, 2012 - 4:56pm
#1
2 stories in a row of business expansion in Batavia with no mention of GCEDC giving away our money.
There's hope for us yet!
Congrats to both companies.
April 5, 2012 - 12:58pm
#2
Howard,
Am I missing it somewhere or did you intentionally leave out info on where batavia enclosures is moving would love to know.
April 5, 2012 - 5:58pm
#3
Congratulations to Lenny and Robin. Funny what you can do with a little cash, and a lot of faith. If only we could get a taste of that ObamaMoney. I hope your new facility (on Treadeasy behind the Daily Snooze) can keep up with all my www.ashdragon.com orders next fall!! (I couldn't resist the opportunity for the shameless plug)