July 6, 2013 - 11:50pm
With break in rain, barley for Hawleys' malt house harvested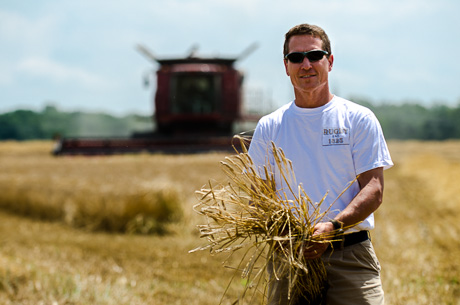 I took a break from the Ramble this afternoon to go out to Ted and Patricia Hawley's barley field in Byron to get some pictures of the harvest.
The Hawleys are opening a malt house -- the first in New York in about 100 years -- and this barley will be used to create malt that can be used by microbreweries throughout the state.
All the rain we've had in the past week have made the harvest a challenge. The grain has to reach a search moisture level -- not too moist -- to be harvested. But in waiting for it to dry out there's a chance the grain could pre-germinate on the stock, which would affect the malting process.
This grain will need to be dried a bit before being stored in a bin because it's a just a bit too moist.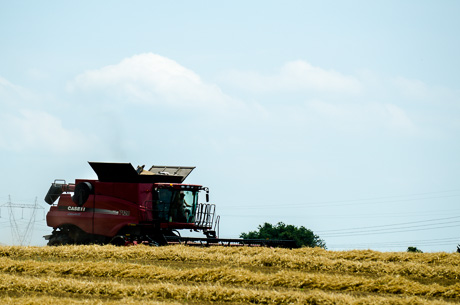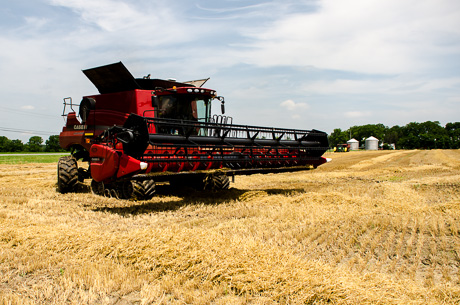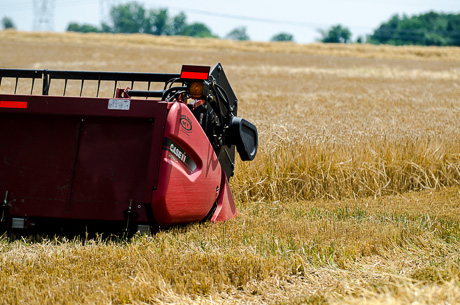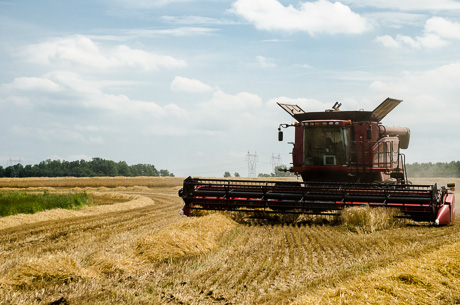 Above is barley grain that has been separated by the combine from the straw. The cut straw is left on the field and will be collected later. It can be used for a feed supplement, for mulch or -- according to Hawley -- dropped in ponds to purify the water. Hawley said it is very effective at cleaning pond water and the Hawleys may eventually try selling some of it for such a use.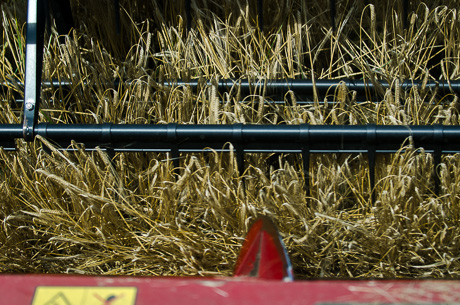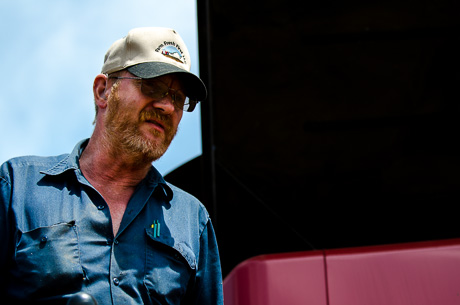 Kevin Scroger gave me my first ride in the cab of a combine. Scroger has been operating combines since he was 14 years old. Back then, cabs weren't air conditioned. There weren't even cabs and Scroger said the combines were smaller and harvested fewer acres per hour. Not only are today's cabs air conditioned, they can be driven over a pre-defined route by a GPS system.