January 31, 2015 - 9:02am
Coach Pero honored prior to Notre Dame girls basketball game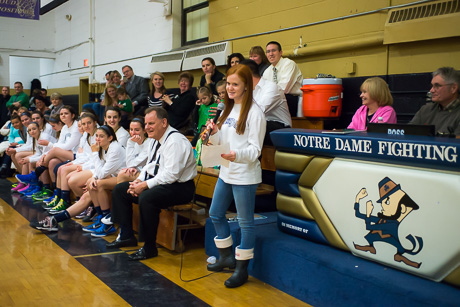 Former players, such as Laurie Call, above, and his son, Dave Pero Jr., paid tribute Friday night to Notre Dame girls head basketball Coach Dave Pero Sr. prior to the team's game against Holly.
Pero hasn't announced his retirement, but there's a suspicion that this will be his final season, so Pero Jr., wanted to have a ceremony to honor his father, whose teams have won four sectional titles and a state championship.
Pero said he hasn't decided whether to return next season. Right now, he's focused on getting his team through another postseason, which starts in a couple of weeks. "Whatever I decide, it will be best for everybody involved," he said.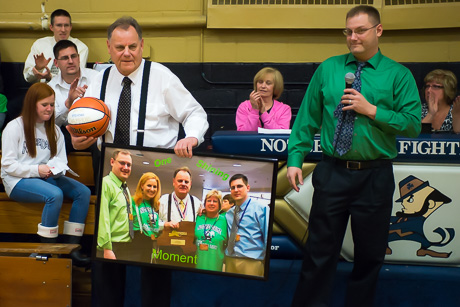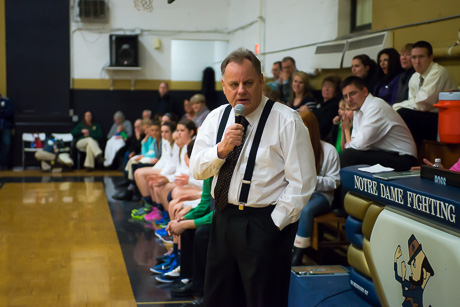 January 31, 2015 - 2:07pm
#1
Outstanding job, bud!!!
Looking good too... I love the suspenders, think I'm gonna buy some myself.
January 31, 2015 - 3:37pm
#2