December 7, 2014 - 5:26pm
Friends and neighbors rally around Corfu business owner who lost everything, but gave so much to her community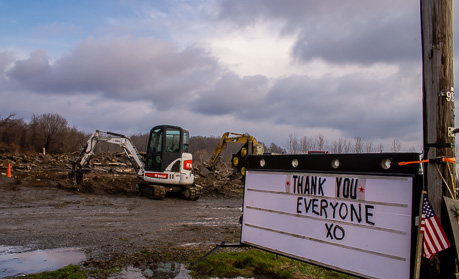 The tears were gone. She had no more, said Renee Franclemont in the midst of a conversation yesterday about the fire that destroyed her business in a barn on Alleghany Road, Corfu, an hour before sunrise Thursday morning.
The fire consumed more than $20,000 in inventory, killed 17 chickens, devoured a season's worth of hay and straw, and turned a grand and well-aged barn into ash and rubble.
Franclemont grew up in Corfu. She is the daughter of a former Corfu fire chief and a mother who was a volunteer EMT.
She knew all the firefighters Thursday morning, and they knew her.
"It was sad," she said. "They felt helpless."
The old farmhouse 100 paces to the north of the barn, was built in 1890 and added onto over the years, has, of course, been the home to families, as it is now to Franclemont, her two boys, two girls and partner Clinton Konfederath. It has housed the Rarick law firm and accommodated countless guests as a bed and breakfast.
Four years ago Franclemont bought her house and the 14 acres of land that go with it because she loved the barn.
"I moved to this house because I wanted my barn," Franclemont said. "I wanted that barn. My kids all know. We moved in and I didn't even unpack boxes. I went into that barn and I set to cleaning the barn. I wasn't even thinking about a business. I wanted the barn."
The structure was even older than the house and functioned as a co-op antique store formerly owned by Gemma Rarick in the 1980s and 1990s. Back then, in red letters made of wood slats affixed below its peaked roof was the official business name: "The Barn." The words, bold and artful, were eight feet tall and could be seen hundreds of yards away by travelers heading north on Route 77.
To avoid any sign ordinance issues, Franclemont called her business "The Farm" and kept the same lettering nailed to the gray, asphalt shingles that at some point were installed as siding on the oldest end of the building.
Nobody insures businesses housed in 150-year-old barns. Franclement tried to have it insured, and for a time it was, for just $29,000, which Franclement felt was well below its real value.
"That's all they would insure it for because it was that old," Franclemont said. "They didn't look at it like you and I look at a barn. They looked at it as rough and horrible. We look at it and think, 'that's perfect.' "
When the insurance company realized there was a licensed business in the barn, the policy was yanked and all of her pleas for coverage went unheeded.
The Farm is truly a family business. Franclemont and Konfederath run it, of course, but all four children help out.
Austin, 19, and 15-year-old Dakota, both work there. Austin was last year's leading scorer and an all-league player on Pembroke's soccer team, and is now a student at GCC. His brother was a slender-framed punter on the football team, who walked into the kitchen Saturday dressed in camoflauge with a rifle slung over his shoulder (he bagged two rabbits that afternoon).
They can be left alone at times, Franclemont said, to run things if she needs to tend to errands.
Never left alone, but adept at sales and operating the cash register are Montana, 11, and Sawyer Mae, 6.
Montana is the real chicken farmer in the family. A chicken whisperer, her mother called her. Blonde, popular at school, into gymnastics and cheerleading, Montana keeps herself and her mom busy.
Only a week ago, Montana seemingly saved a chicken that appeared ill and unlikely to survive. The girl took the bird in her arms, wrapped it in warm cloth and held it while sitting in the store.
"We didn't think the chicken was going to make it and the next day it was running around, so she must have saved it," Franclemont said.
Sawyer Mae has no less energy than her older sister, but it's not always directed at school. She's a bit of a tomboy who favors plaid shirts, purple pants and cowboy boots.
"She could probably run the business by herself," Franclemont said. "She's the one who wants to miss school so she can pick pumpkins or just work around the farm or in the store."
As we spoke, visitors dropped by and popped in here and there. Some brought hugs, others clutched cards stuffed in bulging white envelopes. They entered the family room and adjoining kitchen and dining area through the back door off the gravelled driveway.
The visitors were tenderly welcomed into her home, which is decorated much like you might expect from a woman whose business is also her life. 
The flat-screen TV sits atop a black wood and cast iron 19th Century sewing machine table, so big it must have come from a Gilded Age factory. On the opposite wall is a wooden, weathered round-rung ladder that was carried from the old barn to adorn the family room wall. At one point, Franclemont took a plank from the barn and painted in white the words  "Bed and Breakfast" on it, to honor one of the prior businesses in her old house. That hangs above the couch.
The white-curtained dining room window faces south. The driveway and a small, bridge-covered creek separate the house from the cement foundation of the barn. Tom Konfederath and Rick Claire spent most of the previous 48 hours using backhoes and loaders to knock down and haul away the burnt, charred and twisted ruins of the barn. Clinton was out there breaking up cement so it, too, could be taken to a dump or recycling center.
Everybody thought it a good idea to get rid of the debris as quickly as possible so the Corfu Fire Department wouldn't be burdened with an endless string of rekindle calls.
All that remained of the store's inventory after the fire -- save produce kept in a cooler that just by coincidence and for no reason at all had a fireproof door -- was black ash or melted and mangled beyond recognition.
The inventory came from seven consignees, all but one a Genesee County resident. Almost everything they sold was repurposed from something old: Milk canisters with handpainted farm scenes; spiffed up 19th Century hand tools to hang on walls; lanterns that once lit the way but are best used these days as a "needful thing"; antique bed headboards converted into benches; and wood from other long lost barns cut sign-size and handpainted with clever and wise aphorisms.
In the home-decorating industry, the stock is called "primitive." It's the kind of baubles and curiosities that appeal to Western New Yorkers whose magazine subscriptions include "Yankee" and "Traditional Home" more so than "Dwell" and "Atomic Ranch."
The fire started in the chicken coop. We know that because that was the only thing with flames showing after Franclemont and Konfederath were awoken around 5 a.m. Thursday by a man pounding on their back door.
The chicken coop was newly constructed and purposefully placed next to the barn.
The kind of customers drawn to The Farm love farm animals. After acquiring some more chickens from another farmer who wanted to get rid of them, it seemed like a good idea to build the chicken coop closer to the customers.
"We made this big beautiful coop," Franclemont said. "I wanted it closer to the barn because my customers love to see the chickens walk around. That's part of it. They love my pig and they love the chickens and I wanted the chicken coop close to the barn so the customers see all that. A lot of kids would go over and open the thing and check for eggs."
Somehow, while 17 adult chickens perished in the fire, 11 young ones (bigger than chicks), survived.
When they were hauled from the fire, the 11 babies were unconscious and laying on their sides. Franclemont thought they were dead, but when she shook them, the soot-covered fowl sprang to life.
When you're under stress and you see your life going up in flames, time passes slowly. Seconds seem like minutes, minutes like hours.
It seemed, Franclemont said, like it took forever for the first fire trucks to arrive at her barn on the Route 33 side of Cohocton Road.
Corfu Chief Dean Eck arrived on scene, as chiefs do, before the fire trucks.
"He felt helpless," Franclemont said. "We're both standing there just waiting for the trucks to come."
Konfederath does all the farming for the family business. He grows produce sold in the store, the corn with stalks that make for handsome decorations in the fall, the thousands of pumpkins sold in October, the hay and straw that was stored in the barn's loft, awaiting shipment to horse farm customers.
"Some firemen were showing up and I was saying, 'it can't get to that hay,' " Franclemont said. "If it goes up the wall and gets to where we store hay and straw, we're done. It hit the hay and it was like lightning -- woosh -- and it lit up the whole barn. It was gone."
As flames licked the side of the barn, Franclemont was frantic to save what she could from the business. She grabbed the cash box and then went back for some of her books. When she wanted to go in again, this time for the records of her consignees sales, a deputy stopped her. After some arguing with the deputy and the chief, they agreed to let Konfederath go in and see if he could grab the records quickly.
When he opened the door, the heat rushed out. There were already flames in the store and a black velvet curtain of smoke billowed in his face. It was too late to save anything more.
The tragedy of fire trails a painful, draining and difficult summer for Franclemont.
In June, she was in an ATV accident and tore up her knee pretty bad. Following surgery, she was driving something a little less adventurous than a four-wheeler. She needed a Hoveround to move through the house and in the shop. Even so, her work time was limited.
Then she developed spinal meningitis. That meant more hospitalization.  
In September, she needed knee surgery again, so more time on crutches and less time working in her shop.
"I finally got back to work and I was enjoying stuff and painting again and opening the store up because that's me," Franclemont said. "That's what I want to do. I didn't want somebody else to do it."
During her convalescence, Franclemont received plenty of help. Most of her consignees pitched in and kept the store open, including Franclemont's friend, consignee and employee Lauryn Brick, who put in a lot of hours helping Franclemont with her business and her life, including raising funds from the community to help with Franclemont's uninsured medical expenses.
Of course she helped, Brick said. Her friend does so much for the community without ever asking anything in return.  
She helped organize fundraisers for Austin Heinemen, the Pembroke teen and cancer patient who inspired Austin's Army, even going "Bald for Bucks." When another friend was in her own ATV accident a year ago, Franclemont helped raise funds to assist. 
"This girl will help anyone," Brick said. "You can ask anyone in our community."
Getting back to work was so very important to Franclemont. She immediately started building furniture again, and her father, Richard Franclemont, who also builds primitive-style furniture, added more inventory to her store.
Last week, Franclemont drove down to Pennsylvania and brought back a trailer full of unfinished Amish furniture.
Three days before the fire, she and Konfederath completed adding two more rooms to the shop for all the new inventory.
It's only a matter of happenstance that saved the recently purchased Amish furniture. A relative needed to use her large trailer, so all of the furniture was unpacked and hauled down to the house basement for storage.
The saved furniture gives Franclemont a step forward toward opening a new store in the same location in the spring.
She and her partner have already started planning the new building. It will be a pole barn with hemlock siding and a metal roof.
"I'm never going to get that look again of the inside of my barn," Franclemont said. "I've been to a lot of stores. I'm going to try and make it look as antique and old inside as possible, though I don't know how we're going to do it. I don't like this new building look in a new store. I don't want that. I think once we put our furniture in there and our consigner stuff, it will create that feel."
The new barn will sit further back from the road because Franclemont, for the sake of children's safety, was always uncomfortable with how close the rows and rows of pumpkins would sit to Route 77. There will also be a lean-to for better display of produce. The big amenity the old barn lacked was a bathroom for customers. The new barn will have a bathroom.
If that sounds promising, like an upgrade, Franclemont isn't fooling herself into thinking it will be better than her old barn, with its notched, hand-hewn beams and aged wooden walls and sense of time and place that can only be created over the space of decades.
"This is an opportunity to do something new, but I was happy with just the way it was," Franclemont said. "I would rather have that barn than a new building any day. I'm sure we'll be better and everything will be fine, and we'll have some things we didn't have before, but I can't replace the barn."
News of the fire spread fast in the era of digital media. There were so many people offering help, or just a kind word.
The morning of the fire, Linda Richley, from Linda's Family Diner, already had 40 breakfast sandwiches made for firefighters when Al Graham showed up to see what he could get for the crews. She also delivered boxes of coffee.
In the fire's aftermath, the Reynolds family from Reyncrest Farms pitched in to clean.
The folks at Alleghany Farm Services provided transportation for the heavy equipment used in the cleanup.
The Farm's Facebook page was flooded with messages from well-wishers. Her phone was buzzing with phone calls and text messages. At one point, her friend Tricia Heinemen took the phone away from her and told her to go sleep.
There's so many people Franclement wants to thank. All of the letters for her marquee sign she kept along the edge of the roadway were destroyed by the fire, so with black spray paint she wrote, "Thank you / Everyone / XO."
"How do you thank everybody?" Franclemont said. "I tried to keep up and I can't. I know I've missed somebody. I don't even know what to say."
Lauryn Brick said she's overwhelmed by the thought of all that her friend lost, and how she poured her heart and soul into her business, only to see it destroyed in a matter of minutes by a chicken coup fire.
"She needs to rebuild everything that was so tragically taken from her," Brick said. "She has four children that she also provides for and to think, this happened during the holidays."
Brick, along with Renee Everett, have set up a GoFundMe account seeking community donations to help Franclemont rebuild and take care of her family.
Franclemont is unaccustomed to being the person on the receiving end of other people's charity. 
With her eyes still puffy from days of crying, and despite her thought that she had no more tears to shed, when she sat at her kitchen counter and recalled the outpouring of support from her friends and neighbors, the skin around Franclemont's eyes reddened and glistened again with tears.
She didn't want her picture taken once she started crying again.
"I'm not good at taking stuff from people," Franclemont said in her normally clear, alto tone, but then her voice went up an octave. "I'm the person," she said, voice breaking. "I like to give. I don't want people giving me stuff. I want to give to people.
"In my family, we do stuff for people," she added with the tears continuing to stream down her face. "I don't want people doing stuff for me. There's much worse off people than me. My friends have cancer. My friend was just in an accident. They're bad. I'm not bad. I have a house to live in. I'm not sick. I'm not fighting for my life. Those people need my help, not me. I know my community knows that, that I don't want any help. I know they're going to do it anyways because that's the way they are. Anybody that knows me knows that it's hard for me to take anything from anyone."
The way Brick sees it, her friend may not be asking for help, but she needs it.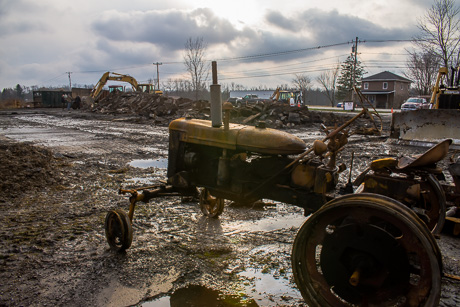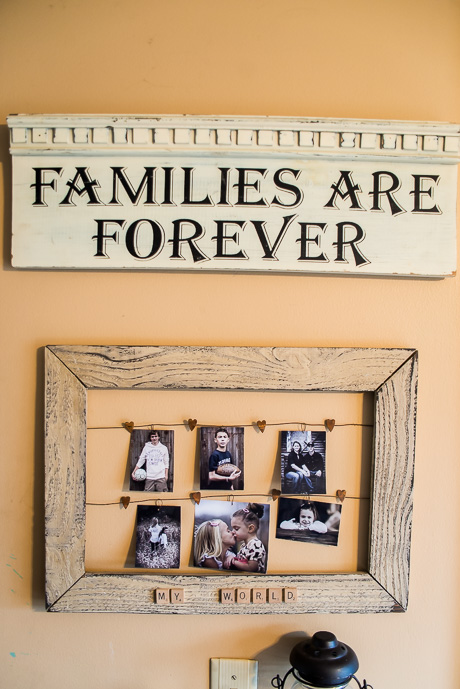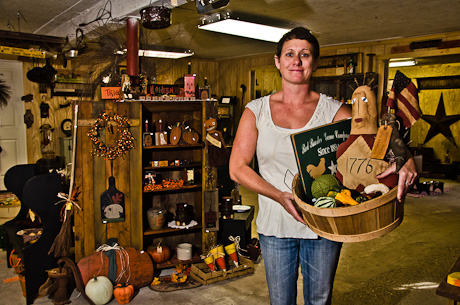 File photo of Renee Franclemont in her store from 2012.
File photo of "The Barn" from September, 2010.
December 7, 2014 - 6:32pm
#1
Nice human interest story, Howard. Well done.