August 3, 2011 - 1:49pm
Girls U19 soccer team takes league championship in undefeated season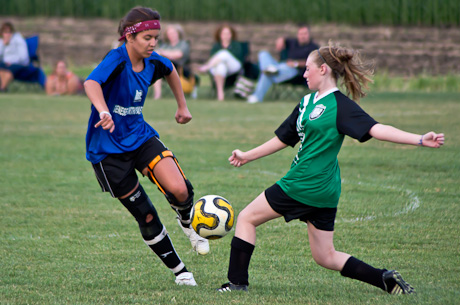 Batavia Soccer Club U19 girls soccer team finished off an undefeated season Tuesday with a championship win over Spencerport, 4-2.
The team finishes the year with a 12-0 record in the Monroe United Recreational Soccer League.
Scoring for Batavia were Randi Zakes, Kaeleigh DiSalvo and Haley Tangeman. Goalie Brooke Ranney had 11 saves.
Batavia was able to pull out a victory despite having only enough players Tuesday to cover the field. There were no substitutes available.
Players on the team, which is sponsored by Genesee Orthopedics, range in age from 14 to 19, and include four pairs of sisters.
"This year this team of old and young players really meshed," Coach Gary DiSalvo said.
The roster consisted of (players in bold participated in Tuesday's game): Kaitlyn Allen, Allison Bartholomew, Raven Bentkowski, Brenda Castaneda, Chelsea Cleveland, Kaeleigh DiSalvo, Nicole DiSalvo, Taylor Dziuba, Andrea Easton, Taylor Grazioplene, Erin Hale, Michaela Hale, Cady Hume, Jenna Hume, Jenifer Igoe, Savannah Matteson, Katie Newton, Brooke Ranney, Emily Sallome, Haley Tangeman, Bittany Wall, Morgan Zakes and Randi Zakes.
Over the course of the season, Batavia beat teams from Gates; Irondequoit; Churchville, Chili, Spencerport, Le Roy/Pavilion and Rush/Henrietta.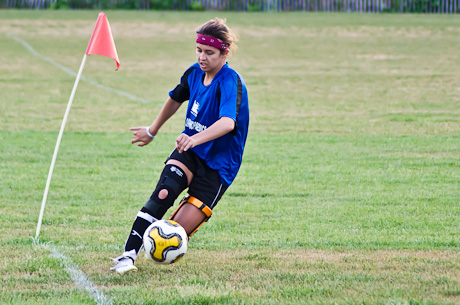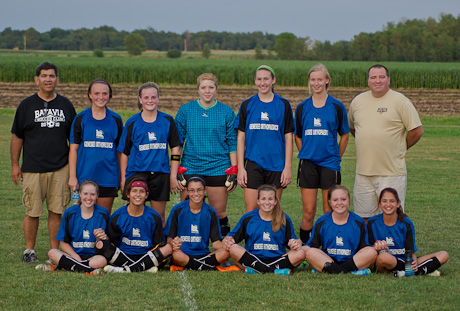 Slide show of more photos from the game below. To purchase photographic prints from this event, click here.
August 3, 2011 - 4:43pm
#1
A proud daddy can't resist, that's my daughter seated far left in the team photo. The girls did a tremendous job this season and the perfect record only tells part of the story. Saw you taking pics last night Howard but didn't want to interrupt you, thanks for coming out and covering the team.
August 3, 2011 - 6:56pm
#2