November 11, 2014 - 6:36pm
Group formed to help the homeless in Batavia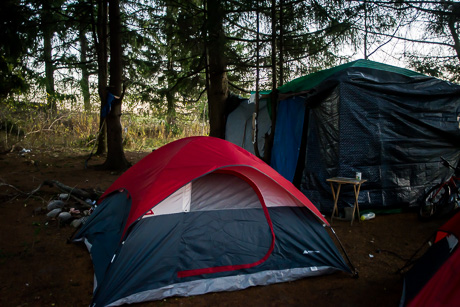 A group of local residents are concerned that they're seeing a rise in homelessness in Genesee County and are trying to pull resources together to address the issue.
Genesee Community Warming Center Coalition wants to find a location for a shelter and showers, said James Rocco Soccio, one of the group's members.
Soccio said on any given day there may be from two to 15 people in Genesee County who don't have proper shelter.
Regardless of how they got in that situation, he would like to see the community come together to provide assistance.
A shower and a shave could help somebody get a job. Food will keep people, especially children, from going hungry. Shelter might save a life.
Winter's coming on and snow and cold are just days away.
We spoke with Soccio standing in the midst of a homeless encampment in Batavia (we agreed not to disclose the location to help avoid any sort of harassment of the occupants). 
There were no people at the camp while we were there this afternoon, but it's clear the camp is currently occupied. There was food on shelves, clothing hung neatly on a line in a tent, a bike leaning against a tree and a very friendly cat wandering about.
There is also a tent set off from the main group of tents, giving the impression it might serve as a latrine. There's also a covered refuse pile nearby. It's clear the camp has been in use for an extended period of time.
Soccio said Pastor Paul Ohlson from Care-A-Van Ministries had visited the camp previously delivering food. Sometimes there's one person there. Sometimes there are four or five.
It's Soccio's impression that the camp is shared by a revolving set of people in need of shelter.
It was the first time Soccio had seen it personally and he was rather taken aback.
"It's unbelievable until you see it," Soccio said. "I'm shocked that this is happening here Genesee County. We need to get something together so they're not out there committing crimes to get three hots and a cot. That's the truth of it all."
There is a Facebook group for the coalition. Also, the group is trying to raise money with GoFundMe.com. Finally, the group meets at 3 p.m. every Wednesday. Tomorrow it meets at the Salvation Army, 529 E.Main St., Batavia.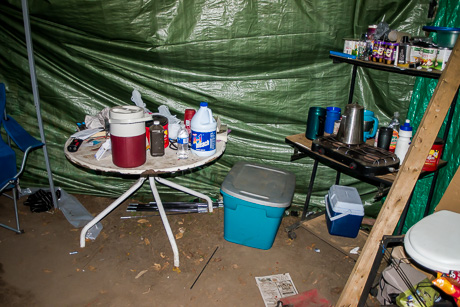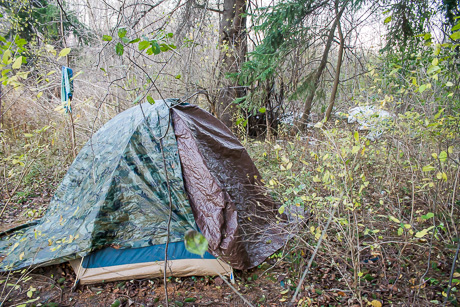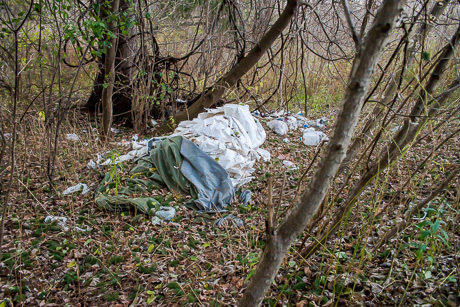 November 12, 2014 - 12:30am
#2
Give me a GD break. This is Batavia, people don't live in GD tents with winter right around the corner. If you know where this is, you need to get in touch with social services
RIGHT GD NOW especially if children are involved. Yeah, I know there's a lot of people who game the system, but there not living in tents in November.