April 16, 2011 - 2:30pm
Hundreds turn out for opening of Rosalie 'Roz' Steiner Art Gallery at GCC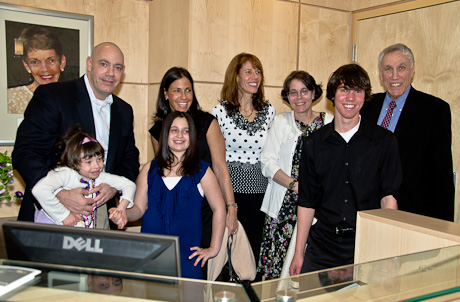 The brand-new Rosalie "Roz" Steiner Art Gallery opened Friday with great fanfare. Hundreds of people from throughout the county were on hand to see the gallery's first show and witness the opening ceremonies.
Above, the children and grandchildren of Roz and Stuart Steiner, from left: David Steiner, daughter Ava, Sarah Rogers, Robyn Steiner (holding Ava's hand), Lisa Rubin, Susan Steiner, Daniel Rubin and Dr. Steiner. A photo of Roz Steiner, background, was unveiled as part of the ceremony. 
Bottom photo, Eric Suritella and Carol Acquilano, the first artists featured in the gallery.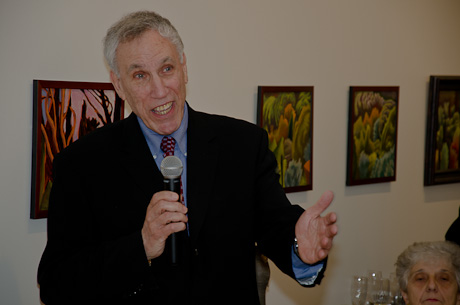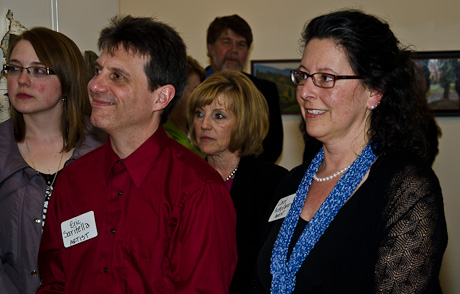 April 16, 2011 - 2:43pm
#1
How great! Has anyone did more for the City of Batavia, New York or Genesee County than Dr. Steiner? Congratulation! One of the few good things Genesee County, New York can be truly proud of.