Image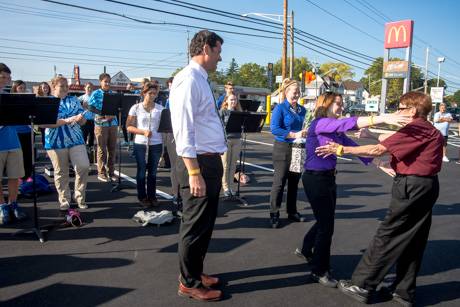 The Batavia High School band played, the franchise owner made a speech and a longtime local employee cut the ribbon to officially open the new McDonald's Restaurant on East Main Street, Batavia.
Batavia-native Holly Carney (in purple, top photo), who will manage the new store, told the story of how her career with McDonald's started. She was 16 and her parents picked up an application for her and made her fill it out and hand it in. Her mother drove her to the store and made her turn it in. With tears in her eyes, she handed her application to Kathy Eves (top photo getting a hug from Carney). Despite her misgivings, she got the job and worked her way up into management.  
Eves cut the red ribbon to officially open the store and received as a present a palm-sized glass sculpture of the original McDonald's Restaurant in Des Plaines, Ill.
This is the 10th location for franchise owner Harry Schatmeyer (in the white shirt), who also owns the McDonald's location on West Main.
The store made a $500 donation to the Batavia HS band.
Also pictured in the top photo, assistant manager Stephanie Bouter.
Image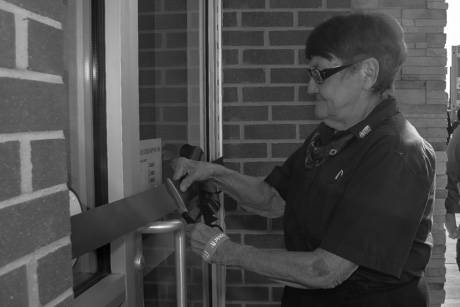 Image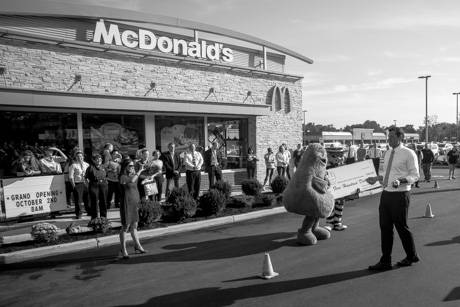 Image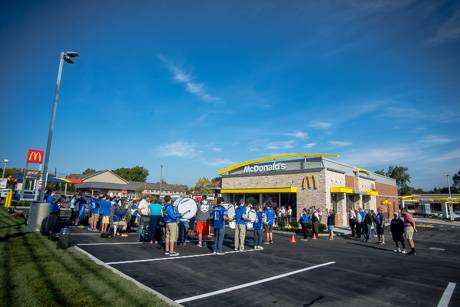 Image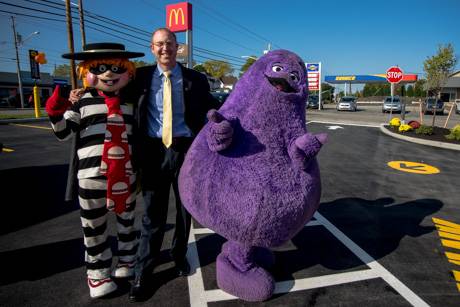 City Manager Jason Molino with the Hamburglar and Grimace.