July 12, 2013 - 4:54pm
The Molinos ready to show off garden on Landmark Society's annual garden tour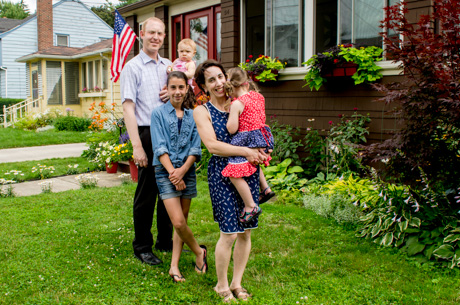 Ten homes in Genesee County will be on this year's annual garden tour sponsored by the Landmark Society, among them for the first time, the home of Jason and Anna Molino on Vernon Street, Batavia.
The Molino's have been slowly improving on the yard since moving into the home a few years ago and Jason said after going on the tour last year, the he thought he and Anna should show off what they've been doing.
The city manager comes from a gardening background, he said. His mother was a gardener. Jason's father immigrated from Italy to Canada with his father, and Jason's grandfather had a landscaping business in Montreal.
The front of the house features one of Jason's favorite plants, hostas, and Anna adds pots and baskets.
"The perennials around the house are low maintenance and give some color," Jason said. "Anna does a lot of the flower baskets and flower pots with annuals so we have color in the front to add just a little bit of spunk to the house."
In the back yard is a garden plot with garlic, potatoes, peppers and cucumbers and dill for canning, as well as some perennial flowers being staged and matured in the plot for eventual transplanting to elsewhere in the yard.
The garden tour is Sunday and starts at noon. After it's over at 4 p.m., there will be a dessert reception at St. James Episcopal Church followed by a talk by landscape designer Tim Richley, of Darien, on "Underused Plants for Western New York."
The cost is $20. If you don't have a ticket yet, you can get them starting at 11 a.m. at St. James. There will also be door prizes. All proceeds benefit the church's restoration project.
In the top photo are Jason and Anna and their children Sophia, a camera-shy Stella, and baby Charley (held by Jason).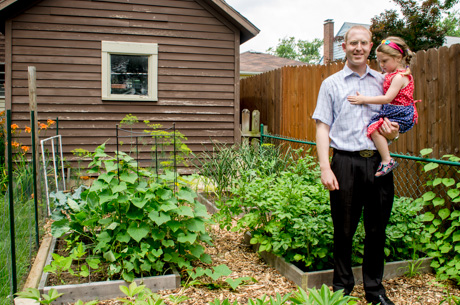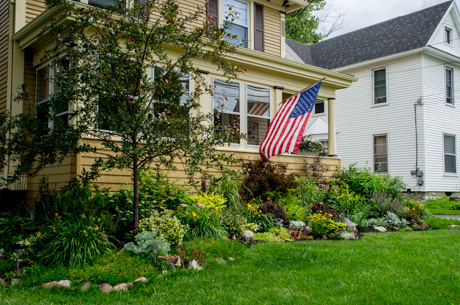 Among the other nine homes on the tour, Jennifer and Richard Dunn's place on State Street, Batavia, above, and below, the garden of Georgia Childs and Paul Freeman on Vine Street, Batavia.