February 13, 2013 - 6:25pm
New business owner thinks he picked the right location for Freemans Gallery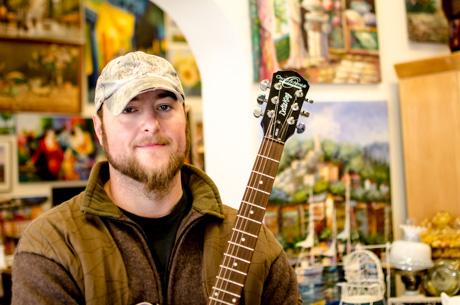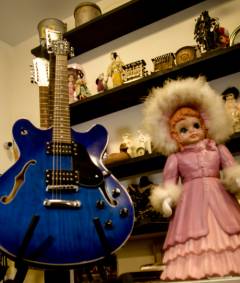 Mike and Frank look for rusty gold every week, and Jeff Freeman always thought that looked like a fun way to make a living, so he thought he would give it a try.
Recently, he opened Freemans Gallery at 315 Ellicott St., Batavia, and filled the 4,000-square-foot space with an impressive variety of antiques and collectables.
"I always loved Pawn Stars and American Pickers, so I thought I'd try it out and here we are," Freeman said.
Freeman started picking and selling a year ago and even with the schooling Mike Wolfe provided on Pickers, the actual experience taught him a lot about what people want, what they'll buy and how to avoid getting stuck with seven fake Christmas trees and boxes of broken ornaments.
"We use the Internet quite a bit to find out how much things are valued at and we do a lot of online sales," Freeman said. "That's how we learned what to pick and we learned what sells and what people are buying. We try to have a range of different stuff so there's something for everybody."
Freeman's family owns a fabrication shop in Alden, and with times getting tighter, he started looking for an appropriate retail space for his store.
He liked Batavia because there was nothing else in the county that was quite what he had in mind for his store.
A lot of antique dealers make a mistake, he thinks, in pricing things for full retail, so his prices tend to be right for Batavia bargain hunters.
"If I buy something for $20 and it's valued at $100, I'm not the kind of person who's going to sit on it until I get $100," Freeman said. "I'll take $40 and get my money and get out of it. I keep my prices low like that."
Freeman's sister helps with the store and they're both artists, so they've spent a lot of effort seeking out and buying paintings.
Some of his sister's work hangs on the walls along with other local artists. She's also painted some furniture to give old items an artistic flair, often suitable for a child's room.
Freeman said they will take local artists' work on consignment.
They also buy interesting items from people who come into the store or will take collectables on consignment.
The store is open seven days a week.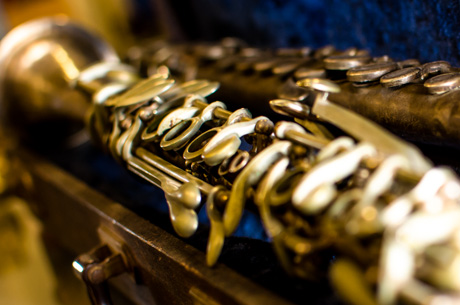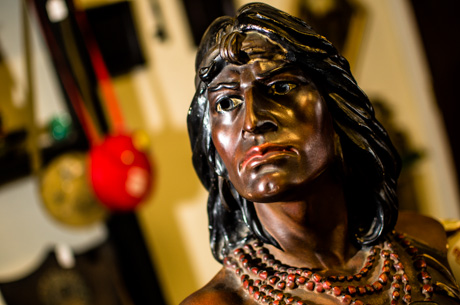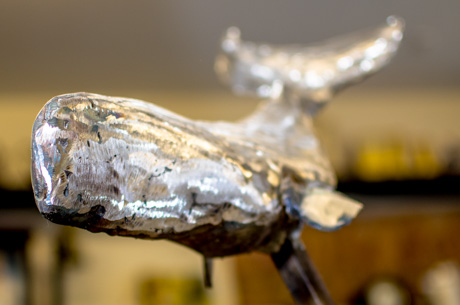 This is a whale sculpted by Freeman.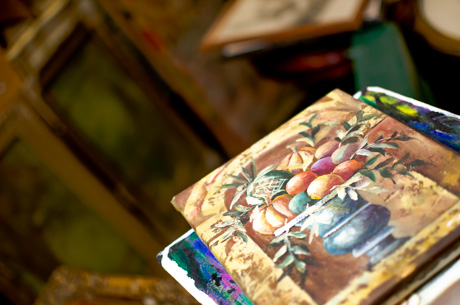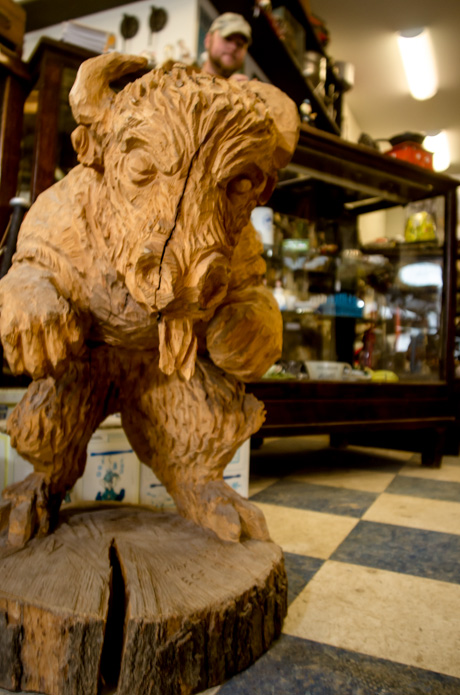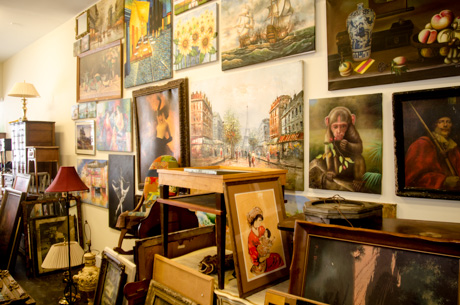 February 13, 2013 - 6:44pm
#1
Ive seen this business in passing and wondered what it was. Looked very diverse from the window. I think Ill have to stop in and take a peek.