August 7, 2011 - 9:21pm
Photo: Flood on Liberty Street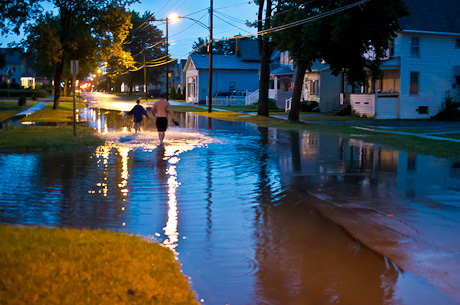 A couple of Liberty Street residents splash around in flood waters that covered about 50 yards of the roadway following this evening's heavy rainstorm.
August 8, 2011 - 9:48am
#1
Is this our new community pool? Will they use this to justify the next tax increase? :-)
August 8, 2011 - 10:02am
#2
Phil, today is the council meeting. Will you be there?
August 8, 2011 - 10:06am
#3
I'm sure as $%^$ gonna try! Barring no issues at work! :-) Thanks for the reminder BTW! Tell me, do you provide this service for other things as well? :-)