June 29, 2013 - 8:06pm
Photo: Players take to court at Williams Park in anticipation of 3-on-3 tournament tomorrow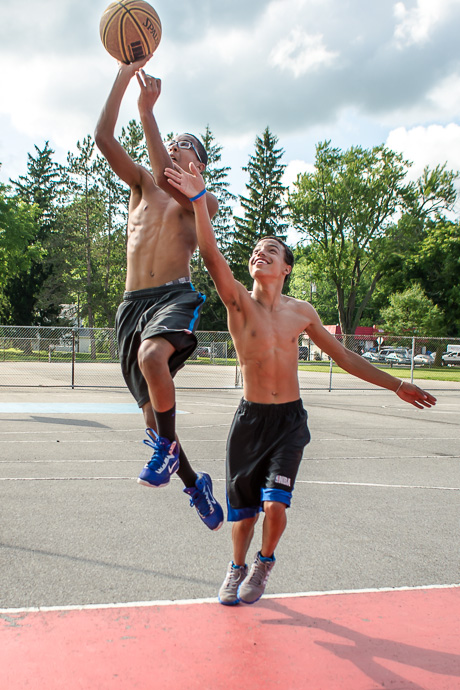 Alessio LaRock and Isaiah Banks were at Williams Park late this afternoon getting in a little basketball practice prior to tomorrow's 3-on-3 tournament. The two 14-year-olds intend to play in the tournament.
LaRock is from Buffalo and Banks is a junior varsity player with Batavia High School.
Players and teams that wish to participate in the tournament who haven't signed up yet should get to the park before 9 a.m..