May 3, 2014 - 3:20pm
Photos: Congressional art show reception at GCC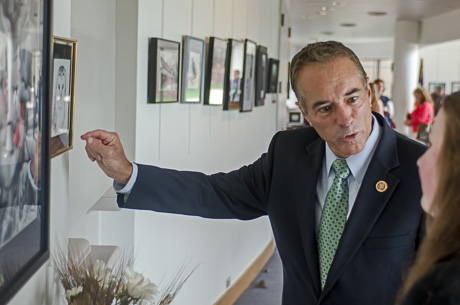 Congressman Chris Collins met with some of the 81 students from the 27th District who submitted original works of art in the annual House of Representatives art contest. The reception was held at Genesee Community College in the lobby of the Genesee Center for Arts. Above, Collins with Melanie Perkins, of Warsaw, and below, Makennah Aquino, of Batavia.
The winners are:
First place: Hailey Kilian from Iroquois HS
Second place: Jacob Weed from Kendall HS
Honorable mentions: Siena Pullinzi from Batavia HS and Alphonso Butlak from Lake Shore HS.