September 22, 2013 - 8:39pm
Photos: Full house for Kiwanis fundraiser to benefit Child Advocacy Center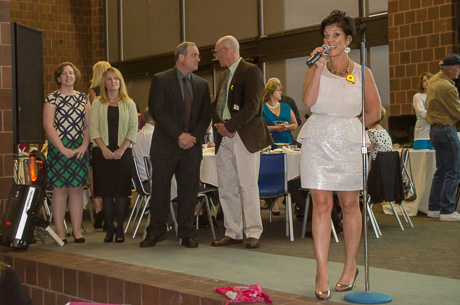 The third annual "Bidding on a Brighter Future" gala and auction was hosted by the Kiwanis club of Batavia on Saturday night at Genesee Community College's forum. Big turn out, lots of auction items -- all signs of a hugely successful event.
Proceeds will go to the Child Advocacy Center/Justice for Children Foundation to provide the CAC with a permenant building for its operations.
No word yet on how much money was raised or the final total of attendees, but it was a full house.