February 7, 2015 - 2:25pm
Photos: Genesee ARC rides at Sno Packers in Oakfield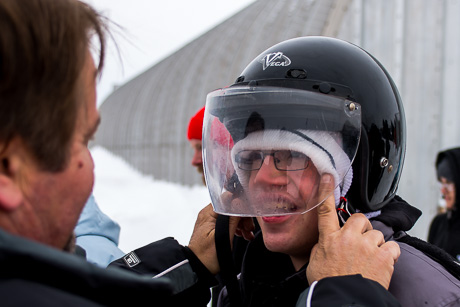 Collin Wickings gets a helmet adjusted before taking a snowmobile ride in Oakfield this morning.
Genesee Sno Packers hosted their annual ride for clients of Genesee ARC, an event that had to be cancelled last year because there wasn't enough snow on the ground. This year, plenty of snow.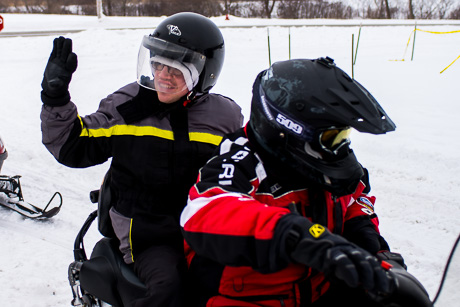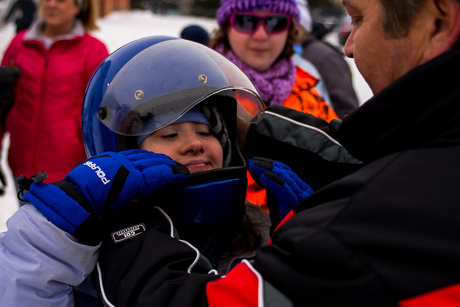 Colleen Fisher getting ready for her ride.