July 2, 2014 - 10:51am
Photos: Horses and a fallen barn
posted by
Howard B. Owens
in
Bethany
.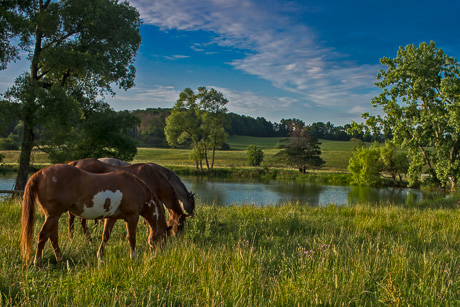 It's been a while since I went on an early morning drive around Genesee County looking for photos to make, so I got up this morning at the crack of dawn and went for a drive. There was a lot more cloud cover most of the morning than I would like, but I did come back with these two pictures. Above, three horses at Baskin Livestock on Creek Road, and below, a fallen barn on Silver Road.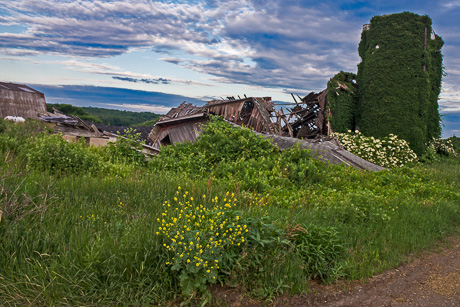 July 2, 2014 - 11:11am
#1
Great shots, Howard! Will you be selling calendars this year? If so, will the locations of each photo be mentioned somewhere in the calendar?