October 30, 2014 - 12:00pm
Photos: New escalators being installed at Batavia Downs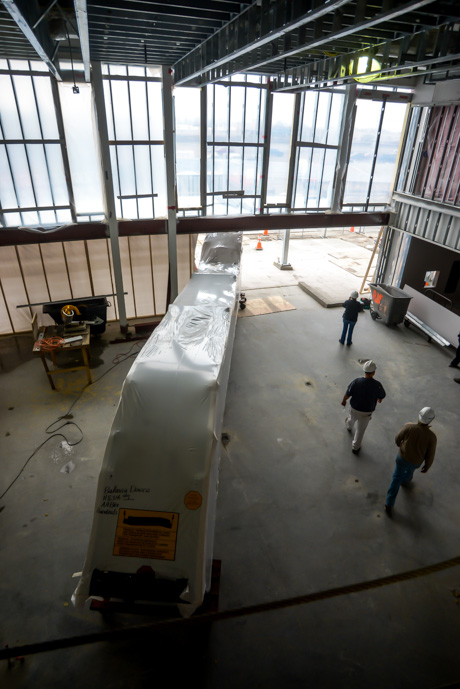 Batavia Downs is in the home stretch of a $20 million expansion that includes a new gaming floor, a new sign, new offices, and in the final phase, a new facade and entry on Park Road.
Today, a pair of 7,500-pound escalators are being installed and soon a statue of Fortuna, the goddess of good luck, will arrive from Wisconsin.
With the last major pieces in place, it's just a matter of putting on the finishing touches.
The new gaming floor, now on the first floor, opened last October. The old gaming floor on the second level is now offices for Batavia Downs and Western OTB staff.
The escalator to the second floor will provide access to the clubhouse and grandstands as well as a new OTB inter-track wagering facility, which will move from its current location across the street on Park Road.
The entry way will feature lighted neon and Fortuna will stand through a hole in the ceiling so she can be viewed from ground level or from up above.
"It's just going to look incredible," said Ryan Hasenauer, marketing director for Batavia Downs.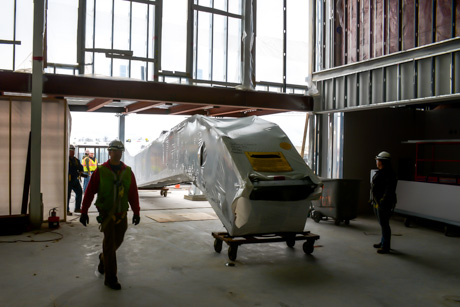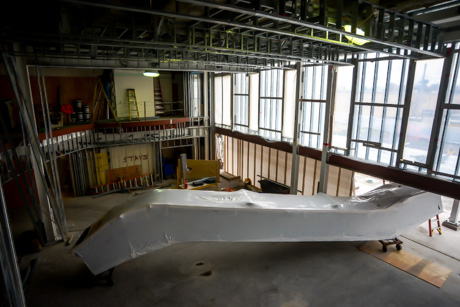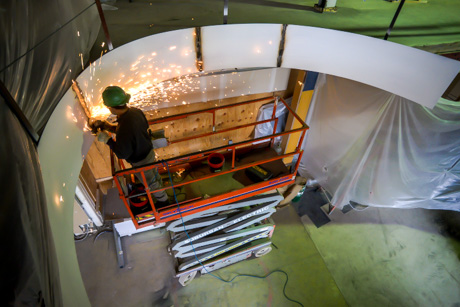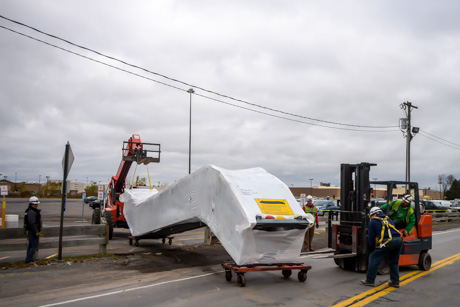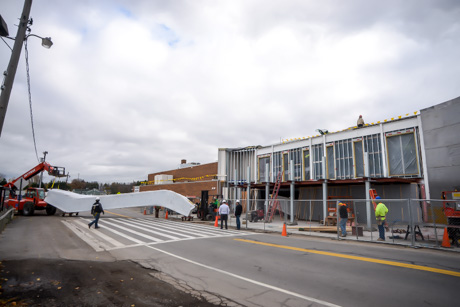 October 30, 2014 - 2:20pm
#2
That statue of Fortuna will be out of place when the restaurant has to change its name because of a naming conflict with Fortuna of Niagara Falls. BTW I will miss those old Otis escalators. I remember riding them as a kid many years ago.