May 2, 2011 - 9:29pm
Photos: 'Osama Got Obama'd' celebration at the Post Office
posted by
Howard B. Owens
in
batavia
.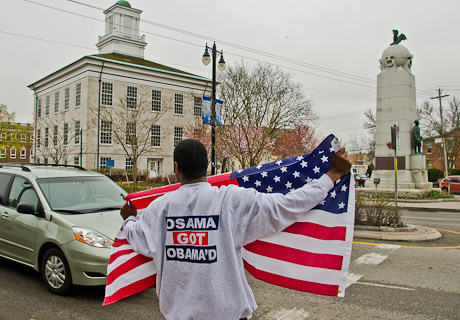 About 30 people showed up -- and hundreds more drove by and honked their horns -- at a "Osama Got Obama'd" celebration outside the Post Office on Main Street, Batavia, organized by Victor Thomas and his friend.
The four young men had placed a handmade red, white and blue "Osama Got Obama'd" sign in front of the Upton Monument, which county officials removed early this morning. The sign removal prompted the spur-of-the-moment decision to organize the celebration this afternoon.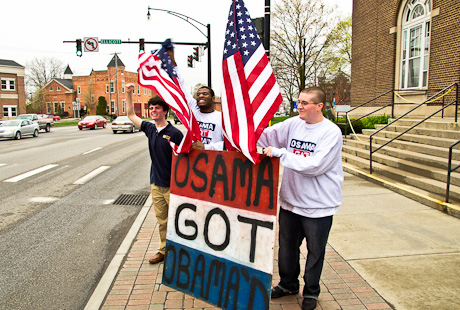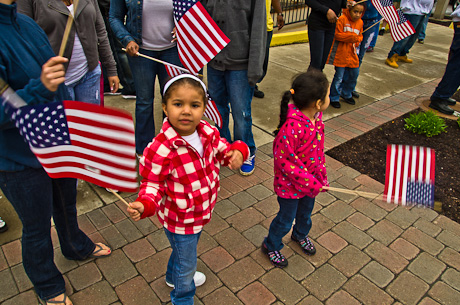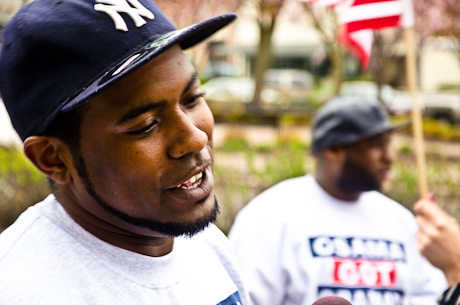 May 3, 2011 - 12:12pm
#17
So John explain to me how it "actually" works. I personally believe that if any military entity went into another country with out the COMMANDER in chiefs approval there would be such a back lash from the world that it would spin our heads, and would place us on the same level of the terrorists that blatantly came to our country and killed thousands of our fellow countrymen. Now John I don't know you from jack, but I really don't care for conspiracy theorists since I think they that they either have WAY to much time on their hands and are concentrating their efforts in the wrong area when it comes to our country, or have such hatred for our commander in chief be it either because of his race or political party that they cannot see the importance of the damage this assassination of Bin Laden does to the Al Quadia and is a step towards curtailing terrorism in the world. As for the burial under Muslim law, you tell me how you would react if an American was killed in a Muslim country and was not given the respect of a Christian burial. There would be so much outrage that it would cause extremists to plot retaliation. What they did was called damage control to prevent even more repercussions than just the assassination itself is feared to bring about.