December 13, 2014 - 11:23pm
Photos: Santa visits Sno-Packers
Santa and Mrs. Claus paid a visit Friday night to Genesee Sno-Packers Snowmobile Club at its Oakfield Club House, giving children who stopped by a chance to visit with Santa.
With Santa above, Rachel Chaddock and Jamison Liles.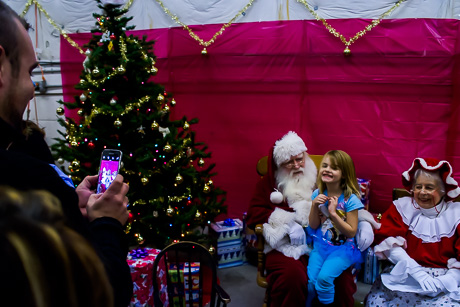 Aaron Burch takes a picture of his daughter, Rylee.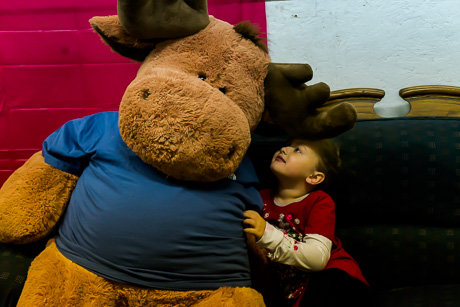 Zoey Church with a giant stuff moose that actually belongs to a snowmobile club in Colorado. It's made the rounds at several snowmobile clubs in New York, awaiting a ransom payment from the Colorado club.