April 10, 2014 - 5:41pm
Photos: Spring job fair at GCC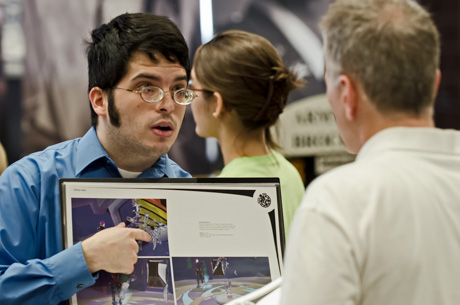 More than 30 businesses were on hand at GCC today for a spring job fair, with dozens of job seekers using the opportunity to make connections with employers and hand out resumes.
Above, Rodney Casey shows off his portfolio.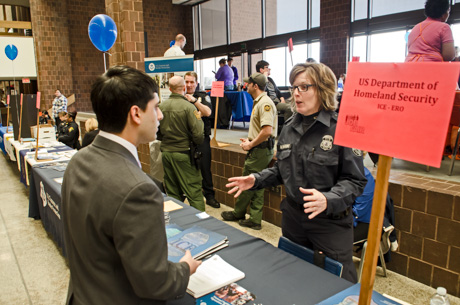 ICE officer Michelle Marino talks about Homeland Security with Andrew Vicary.