September 27, 2012 - 12:43pm
Police seek assistance in identifying forgery suspect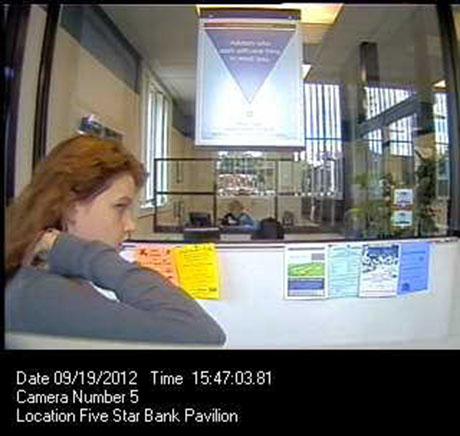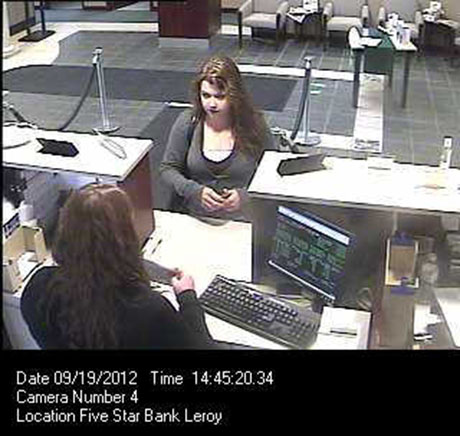 Press release:
The Le Roy Police Department is asking for assistance in identifying the white female in these surveillance photographs as a forgery suspect who has allegedly passed numerous forged checks in numerous locations n Genesee, Monroe and Ontario counties.
If you can identify this female, please contact Detective John Condidorio of the Le Roy Police Department at 585-768-2527, ext. 2219, or Investigator John Falbo of the Ontario County Sheriff's Department at 585-396-4628.
September 27, 2012 - 4:47pm
#1
i've often wondered why banks don't have a h-d camera mounted on the counter,so when you walk up to cashier your photo is taken on video..
i remember way back, when cashing a check at the local grocery store,they would take your picture along with a picture of the check.
September 27, 2012 - 5:34pm
#2
These are actually good photos, usualy bank cameras are very grainy, she does not look familiar to me though!
September 28, 2012 - 8:08am
#3
Check cashing places have those cameras David, and I agree banks should too. They should also take your thumb print as well like the check cashing places.