July 31, 2012 - 10:00pm
Reader photos of the Flood of 2012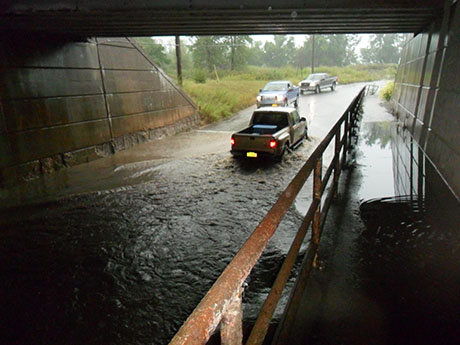 Almost as soon as the first reports of flooding came in I started getting texts and emails from readers of pictures they were taking. Of course, by this time, I was out taking my own photos, which I'll post later.
We also requested photos in our breaking news post on the storm.
Here are the photos we received so far. If you have any, email them to howard at the batavian dot com (of course, turn that into a properly formatted email address). If you have video, upload it to YouTube and email me the URL of the published video and we can post that, too. Get your photos in soon because we won't keep adding them indefinitely.
Above, photo of the Lehigh Avenue underpass from Greg Emerson.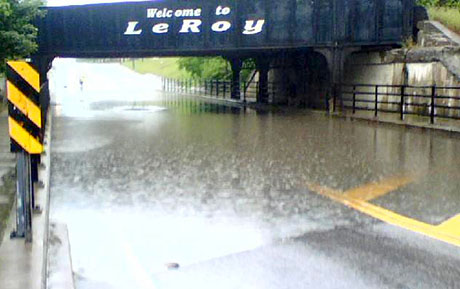 Route 5 underpass, Le Roy, from Mary Margaret Ripley.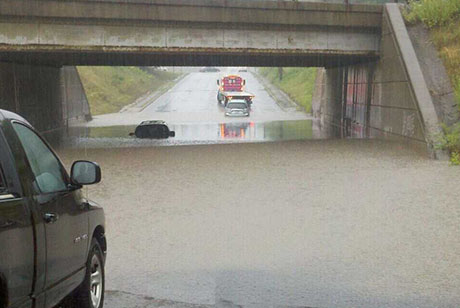 From Matt Hendershott, vehicle stuck under the bridge on Cedar Street.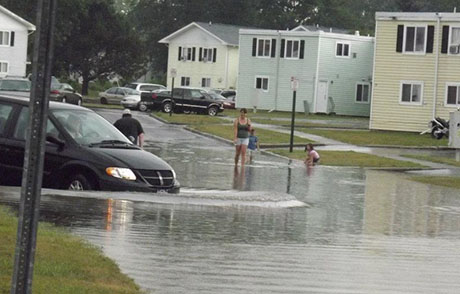 From Tina Heartgrove, Spencer Court.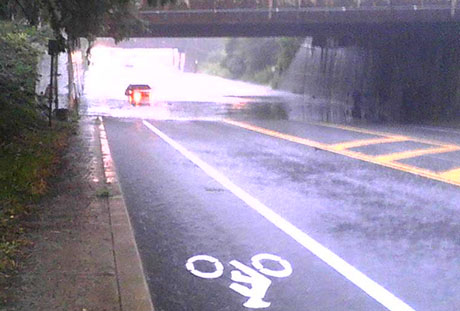 From Frank Bellucci, vehicle stuck under train bridge on Ellicott Street.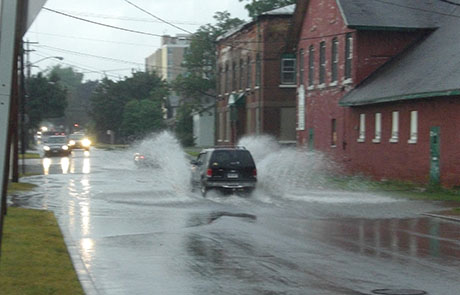 From Kyle Couchman, Swan Street.
Video from Jamie.
More photos after the jump (click on the headline):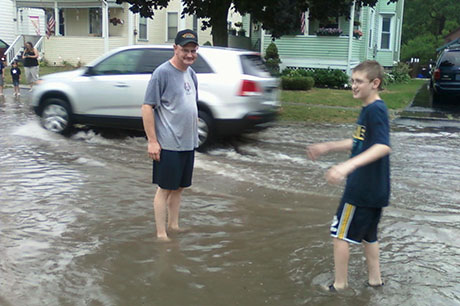 From a reader on Vine Street.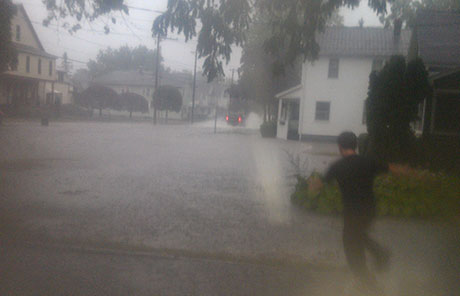 From Janet, Liberty Street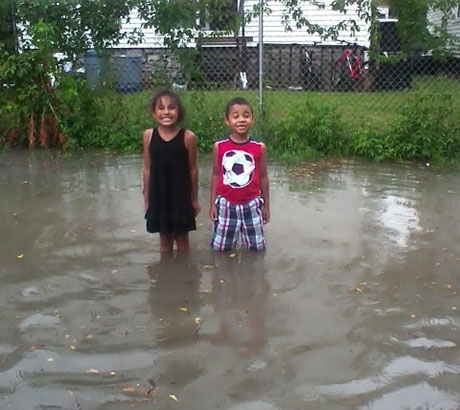 From Robyn Silliman, backyard off Ellicott Street.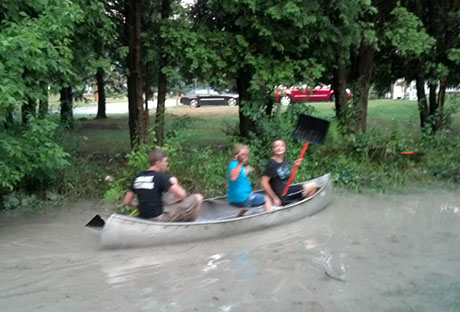 From Rita Towner, backyard canoeing.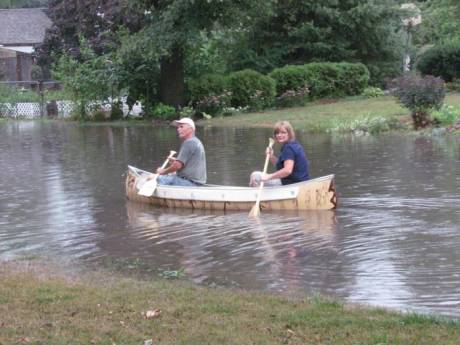 From Kim Williams, canoeing on Ganson Avenue.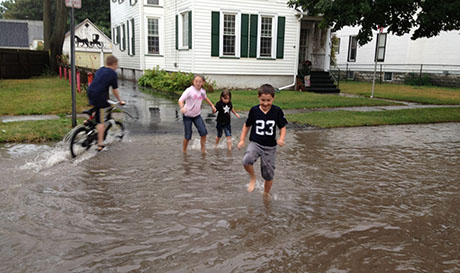 From Jennifer, Vine Street.
Lori Brickwood-Coles, Liberty Street. She included this note, "My sons Alex and Owen had fun in the flood, my Great Aunt told us the story of when Liberty flooded before in the '70s and people had actual boats on the streets because the water was so high."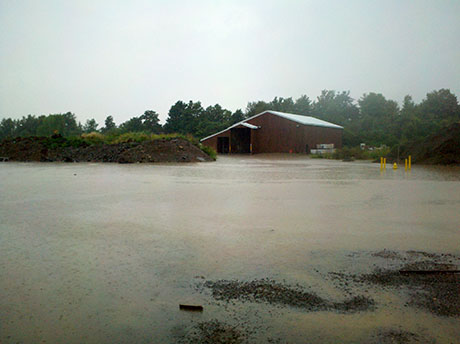 Photo from County Highway Superintendent Tim Hens of the maintenance yard on Cedar Street.