July 3, 2011 - 6:20pm
Report of a house fire on Burke Drive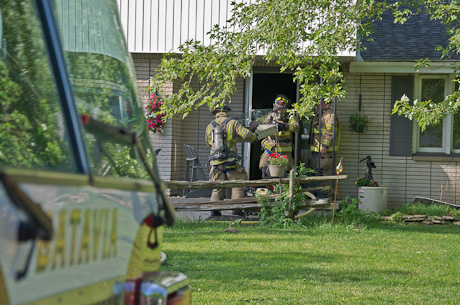 City Fire Department is responding to a report of a house fire at 29 Burke Drive, Batavia.
Residents called dispatch and said they came home, opened the door and smoke was pouring out and the fire alarms were going off.
UPDATE 6:30: "Fire knocked down. Checking for extension."
UPDATE: At the time I left the scene, caused still not determined. Firefighters were ventilating the house before continuing investigation. The residents' pets were removed for their safety.