March 22, 2012 - 9:20am
Students and faculty at BHS go 'Bald for Brandon'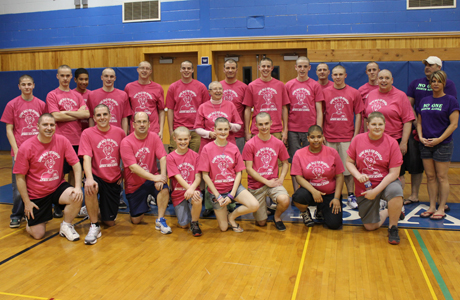 Nearly two dozen students and faculty members are walking around Batavia High School today with quite a bit less hair.
They all participated in a fundraiser and show of support Wednesday evening for Brandon Johns, a Batavia Middle School student afflicted with cancer.
The event was organized by BHS National Honor Society and conducted in conjunction with BHS Spirit Week.
Head shaves were provided by stylists from Total Image Hair Salon and following the shaves, students and faculty participated in a volleyball game.
Photos and information submitted by Steve Ognibene.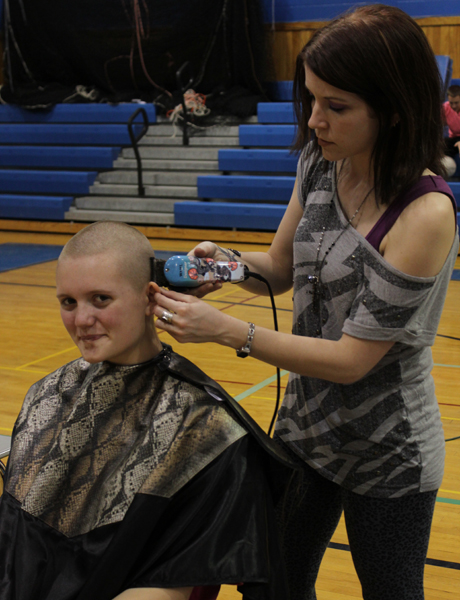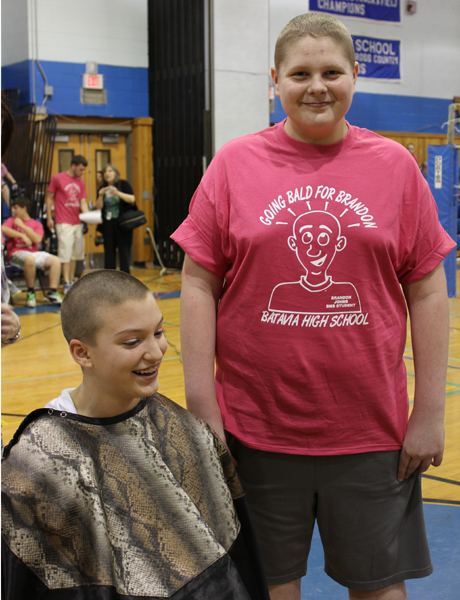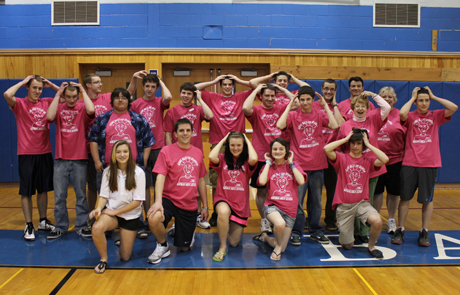 March 22, 2012 - 9:28am
#1
Kudos to all of you. What a wonderful show of support!
March 22, 2012 - 11:42am
#2
We have some really wonderful kids here in this district! Great job all!
March 22, 2012 - 12:11pm
#3
Be proud of yourselves. You ought to be. It feels good to help someone, doesn't it?