March 21, 2013 - 11:26pm
Two men accused of doing $32K in damage to Dolomite facility while stealing copper wire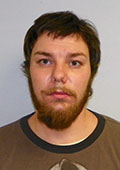 A Le Roy resident recently accused of stealing live high voltage wire from industrial facilities in Genesee and Monroe counties is facing a new accusation stemming from the alleged theft of stealing copper wire from Dolomite, 8250 Gulf Road, Le Roy.
This time, Michael A. Nicometo 28, 45 North St., Le Roy, allegedly had a partner.
Also arrested following the Sheriff's Office investigation was Jonathan D. Smeak, 22, of State Street Road, Batavia.
Both men are charged with three felonies: burglary, 3rd, criminal mischief, 2nd, and grand larceny, 3rd.
The two men are accused of doing $32,000 in damage to Dolomite's electrical system.
The Sheriff's Office began investigating the case after receiving reports of a large amount of copper wire being cut from the facility in January and February.
Nicometo was arrested earlier this month and charged with burglary in the third degree, a Class D felony, grand larceny in the second degree, a Class C felony, and criminal mischief in the second degree, a Class D felony.
He was accused of stealing high voltage wire that was still live from buildings in Le Roy.
March 22, 2013 - 9:35am
#4
High voltage wire is a misnomer. All wire can be high voltage wire. What they're talking about is service entrance wire. The company I work for has 4160 volt, 3 phase services coming into "some" buildings and then step-down transformers reduce that voltage to 480, 277, 208/220 and 120 volt services.
Any wire can be cut live with the right equipment and know-how. It's not the smartest thing to do by thieves, but they obviously knew what they were doing.