February 27, 2012 - 5:14pm
Woman accused of hitting Walmart employee on Christmas Eve appears in court with new attorney
An attorney recently hired to represent Jacquetta Simmons, the 26-year-old Batavia resident accused of punching a 70-year-old Walmart employee on Christmas Eve, said after a court hearing today that he doesn't believe his client intended to hurt Grace Suozzi.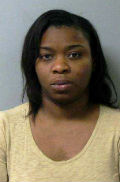 Based on his own interviews and statements he's read, Buffalo attorney Earl Key said there's a lot more to the story than has been reported so far.
"I don't believe my client intended to assault anyone," Key said. "The tape will tell me a lot. I've got to see the tape to see exactly what happened."
Key is concerned however, that the only tape available shows just the portion of the confrontation where Simmons allegedly hit Suozzi.
There's no indication that Simmons was suspected of stealing form the store. Key said she didn't steal anything and she had shown her receipt for the items in her bag.
He said Suozzi's own statement to police indicates she grabbed Simmons. Key said the information he has so far indicates Simmons was trying to push Suozzi away, not assault her.
The language of section 120.05 of the New York penal code states a person is guilty of assault in the second degree when "with intent to cause serious physical injury to another person he causes such injury to such person ..."
In court, Assistant District Attorney Melissa Cianfrini said unless a plea agreement is reached first, the DA's office intends to send the case to the Grand Jury for possible indictment.
Simmons is also charged with a provision of the assault in the second degree statute that is fairly new, making it a felony to assault a person 65 or older.
Key said he needs to study that statute further, but he believes the law is being misapplied in this case.
Among the evidence gathered by Key so far is a copy of Walmart's policy about demanding that customers show receipts.
He said typically store policy is that an employee never grab a customer. If they suspect a person of stealing, they're supposed to call the police.
Key acknowledged that the case has been contentious in comments on local and regional media sites, but said his client naturally regrets what happened.
"My client is an upstanding citizen," Key said. "She's bright, she's young, she's a college student, she has no criminal history, of course she regrets it. I haven't seen the medical records, but if the victim has the injuries alleged, then of course she's truly, truly sorry."
Simmons is scheduled to next appear in Town of Batavia Court on March 26.
February 27, 2012 - 7:32pm
#1
There are so many upstanding citizens assaulting others I just can't remember any of them. If I remember right it was the bag that Mrs. Suozzi grabbed and not Ms. Simmons.I just love how these defense attorneys make excuses and I'm sure that we could never understand what we would see on the tape.I'm sure that Mrs. Suozzi is not the victim here,but obviously it will be Ms Simmons.When you clench your fist and slam it into someone else's face you obviously don't intend to assault them.Funny way to say have a nice day.