July 3, 2015 - 6:05pm
Local musician and promoter takes reins on Ramble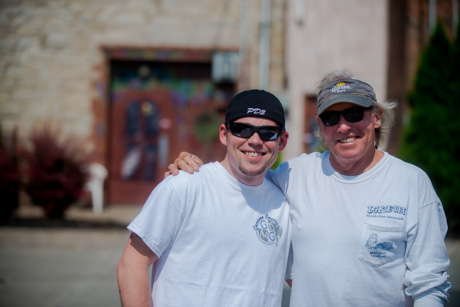 Paul Draper is used to being a musician for the Ramble, a musical event hosted in Batavia, but this year, he's experiencing the event from another angle. Bill McDonald and the rest of the Ramble Posse have decided to pass the organizational and promotional torch on to Draper. He couldn't be more excited.
"When Bill asked if I would like to be involved with the Batavia Ramble, my answer was, 'yes. 100 percent,' " Draper said. "I'm the lucky one to take the hand-off."
This year, Draper worked on filling the band rosters, organizing information and he even created a Facebook group.
"Batavia Ramble Facebook group is a local hub for all things Ramble," he said. "In the group, you can find the band lineups, schedules for each stage as well as pictures from previous years."
 Next year, he's taking the lead on the event.
"This year was a lot of fun learning how everything runs and getting hands on," he said. "I am also very much looking forward to next year where I'll be putting my PD3 twist on things and bringing the event to the next level."
The first Ramble was held 10 years ago by the original Ramble Posse members Bill Pitcher, Mike Murray and McDonald. The Ramble aims to unite and reunite musicians and artists who have called Batavia and the surrounding areas home. The day is full of music, friendship and art.
This free event takes place Downtown on Sunday in Jackson Square and on Center Street. For the first time, three stages will be set up featuring musicians who live locally as well as those who are coming back to play the Ramble. Music starts at 11 a.m. and concludes around 9:30 p.m.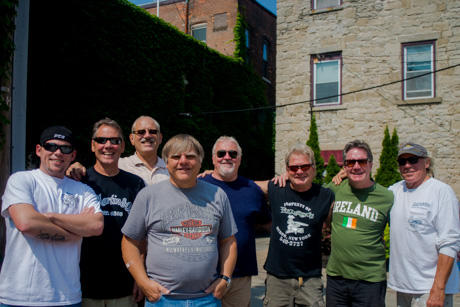 Paul Draper, Jim Starkweather, Bill Pitcher, Tom Trescott, Mike Murray, Wally Kowalik, Kevin Mayler and Bill McDonald.