June 10, 2015 - 8:55am
Mid-spring photos from Iroquois National Wildlife Refuge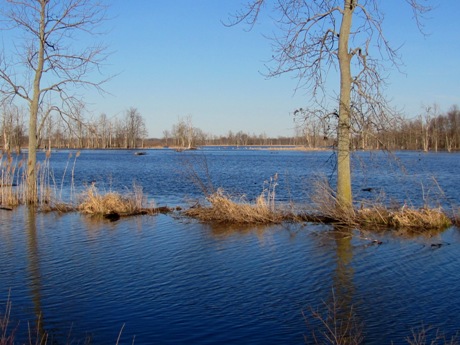 This is a what Mohawk Pool looked like when Claudia and I took our first hike at Iroquois National Wildlife Refuge this year. It was April and cattails were brown and trees devoid of foliage.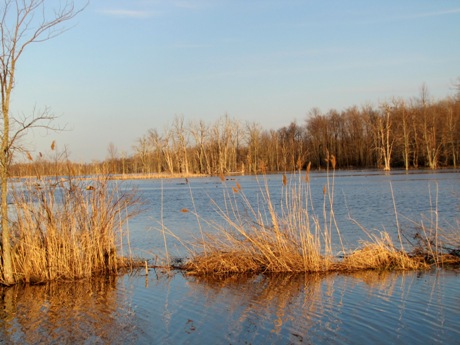 Later in the day the surface of Mohawk Pool reflected less sky while the early evening sun cast a glow on surrounding flora.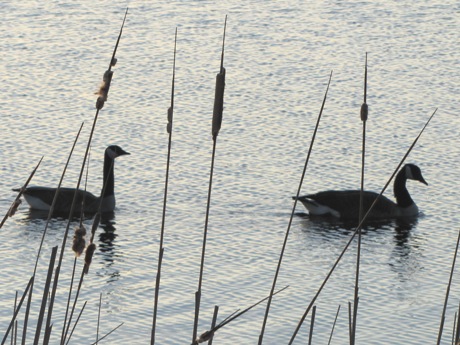 A pair of Canada geese swim slowly past.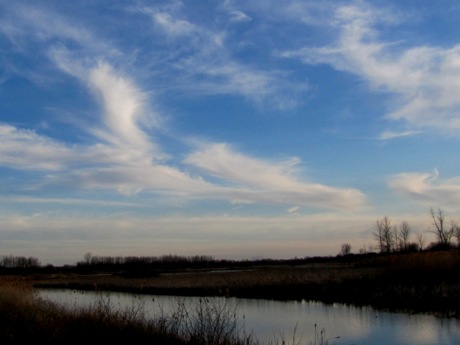 Dusk along Feeder Road.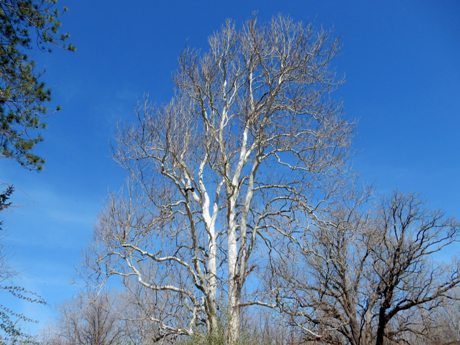 A towering sycamore stands out in contrast against a blue sky.
A classic mallard photo....irridescent green head as vivid as could be, and a leg band to boot. Bands provide valuable data for wildlife biologists. Nice photo, Claudia!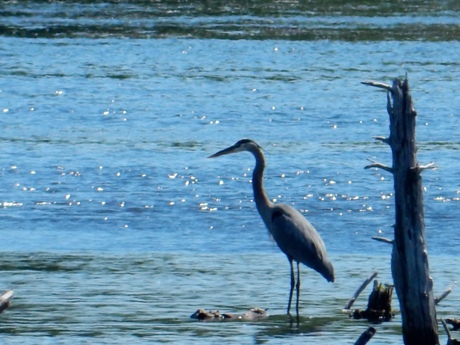 A great blue heron stalking its next meal.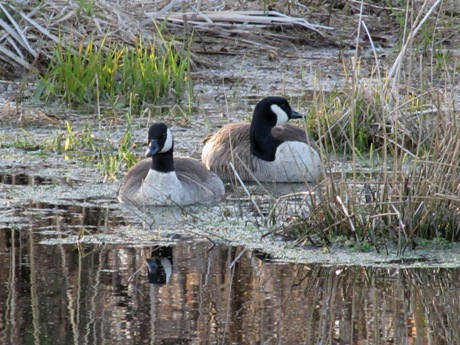 Companions for life.
June 10, 2015 - 6:16pm
#1
Hi Jim and Claudia,
Awww, companions for life.... Love that picture. Actually, love them all!