September 23, 2012 - 11:45am
Elba/Byron-Bergen edges Notre Dame in Genesee Region grid battle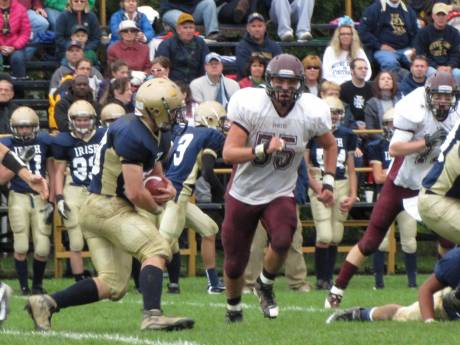 In a battle of unbeaten Genesee Region teams, the Notre Dame Fighting Irish and the Elba-Byron Bergen Lancers squared off Saturday afternoon.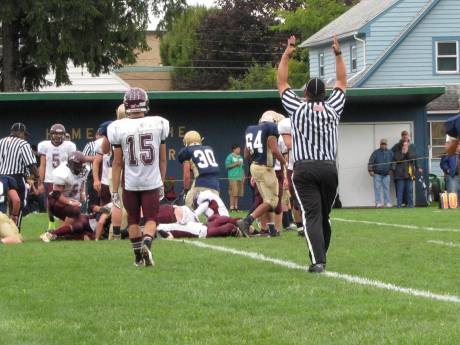 A good part of the opening quarter was a defensive struggle before Elba quarterback Zac Gillard opened the scoring with a one-yard run. The point after attempt failed and the Lancers held a 6-0 lead.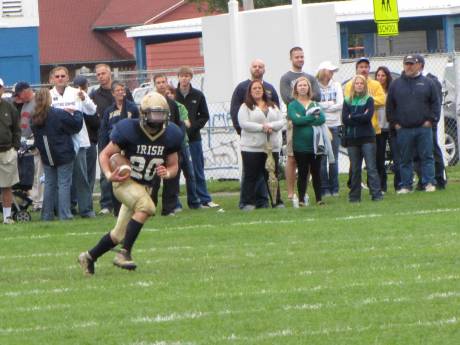 Andrew Mullen returns the ensuing kickoff and later he put Notre Dame on the board with a short run. The point after was good and Notre Dame led 7-6 at  halftime.
On Elba's first series of the second half, Zac Gillard hit Kyle Morse with a 55-yard scoring strike and a missed conversion left the Lancers with a 12-7 lead.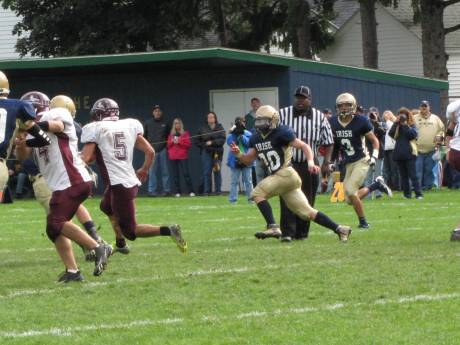 Zack DuBois is off and running.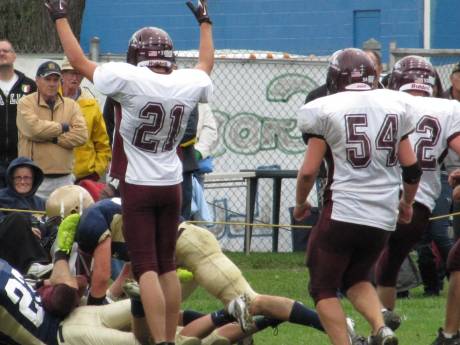 Kyle Morse signals touchdown after DuBois' 10-yard scoring run. Another failed point after conversion gave the Lancers an 18-7 lead.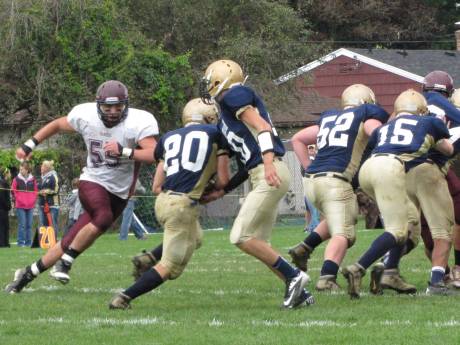 Fullback Jon Levchuk's one-yard run in the fourth quarter extended Elba's lead to 24-7 and with their defense playing soundly, the Lancers seemed to have the game well in hand.
But things were about to take a dramatic turn.
In the later stages of the fourth quarter, the Fighting Irish began to move the ball downfield, capping the drive when Andrew Mullen scored his second tochdown of the day on an 18-yard run. Tim McCulley passed to Jared Thornton for the 2-point conversion and cut Elba's lead to 24-15.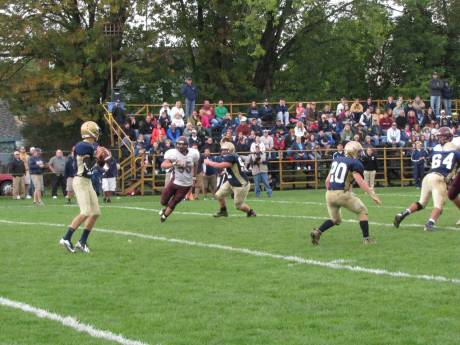 After the kickoff, Elba fumbled the ball away and Notre Dame was back in business. McCulley hooked up with Jared Thornton once again, this time for a touchdown and Notre Dame closed to within 24-21 after a failed conversion.
With about a minute to play, an onside kick was recovered by Notre Dame's Zack Blew at the Elba 45-yard line. But on the first play from scrimmage, Elba's Andy Underhill sacked QB Tim McCulley for a nine-yard loss. Two plays later Brandon Naylor chipped in with another sack and Elba took over on downs and ran out the clock for the win.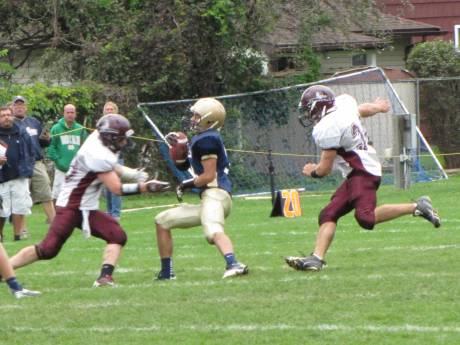 .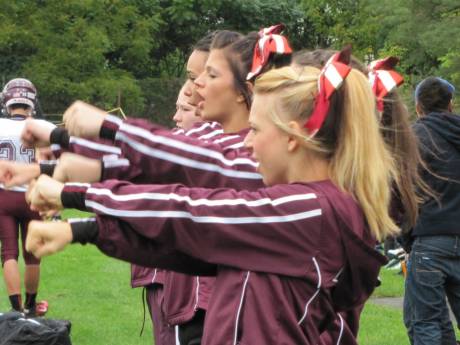 .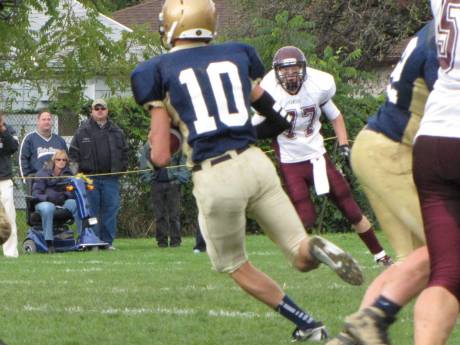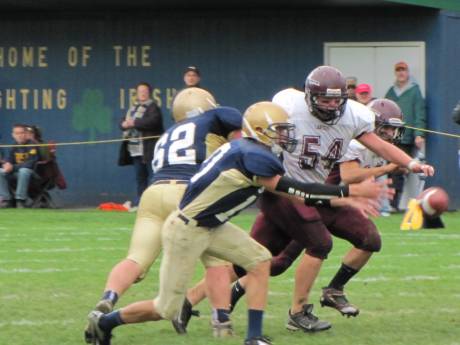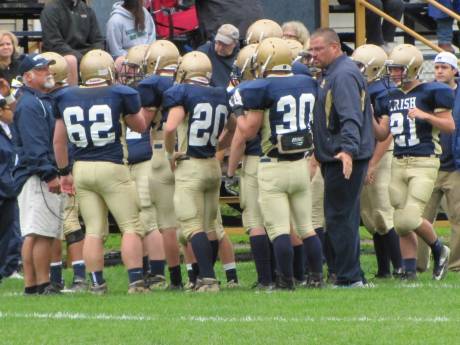 .