November 1, 2011 - 11:43am
Letchworth State Park: Fall foliage and autumn cascades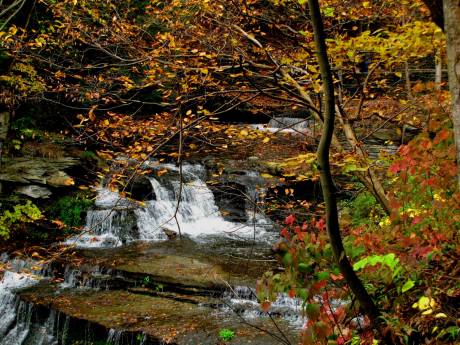 Well known for its spectacular autumn scenery, Letchworth State Park sees a good number of visitors this time of year. And while many sightseers flock to the High Falls, Lower Falls and Great Bend overlook, all noted scenic attractions, there are several smaller, lesser known falls and cascades, all equally picturesque.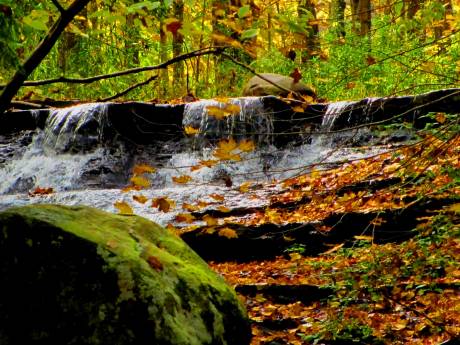 I spent a fair amount of time at the park in the mid to late '90s, but always down on the river. That said, I never noticed settings such as the one pictured above.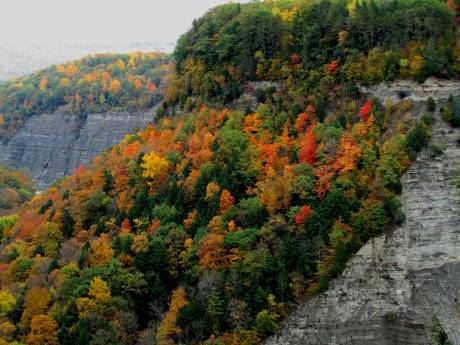 A forrested section of the gorge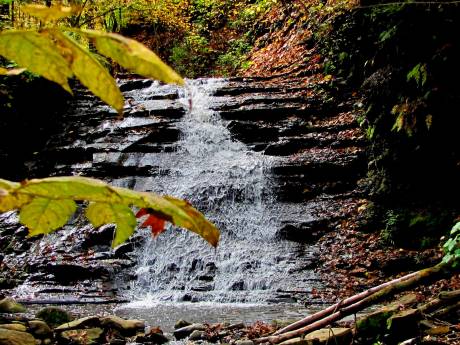 A nice steady flow, pleasing to the eye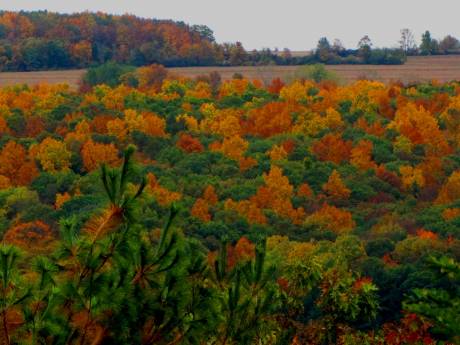 This setting conjured an image of a dish of broccoli sprinkled with Trix!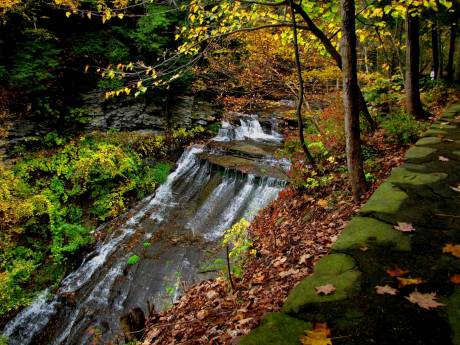 Come late March and into April, with the spring runoff, the water must be roaring over this place.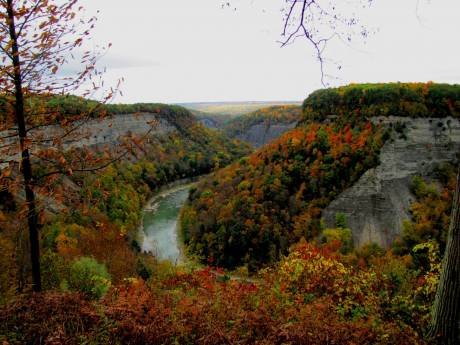 Great Bend. I was a fortunate to be able to raft and kayak the Genesee River through the gorge back in the day -- it gives one a totally different view.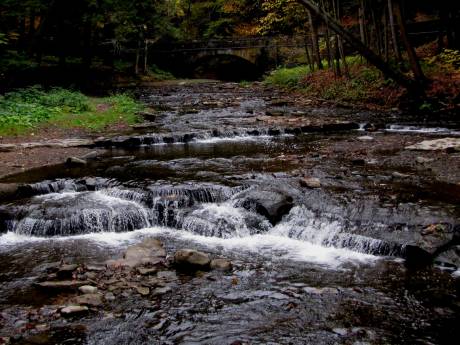 lf the water wasn't so cold I would like to have rolled up my pants and hunted for crayfish and salamanders.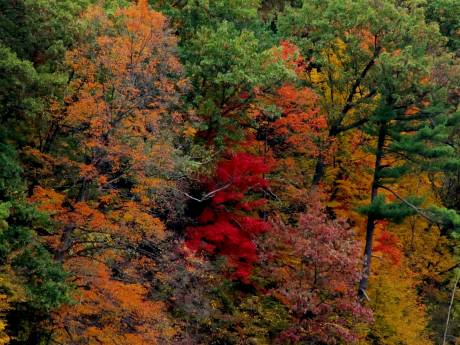 For fall color, maples are among my favorite - especially when they're deep red.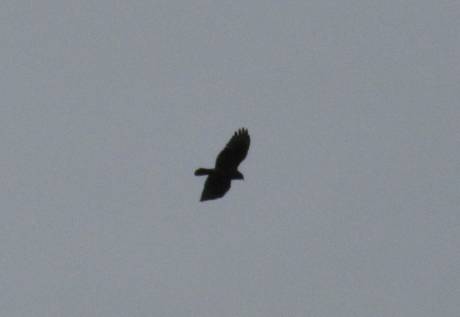 I used my zoom to the max to capture this hawk high above the gorge. While I had to make several stops to get these photos, all he had to do was glide on the thermals.
November 1, 2011 - 4:53pm
#5
Thanks, Kevin - I have some great memories of rafting the gorge, the Catt & the Salmon........in hindsight, getting tossed around in that nasty hydraulic at "Grand Finale" turned out to be an adventure I won't forget....I can still taste the tannery water!!