February 9, 2012 - 9:45am
A not so bleak midwinter

Somewhat silhouetted by the sun, these phragmite plumes stand out nicely against the blue winter sky, creating a scene hardly resembling early February.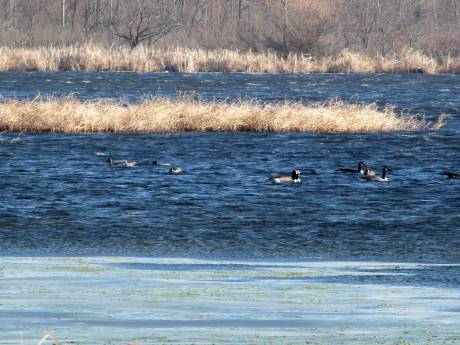 To my memory, I don't recall seeing as much waterfowl activity in our area as evidenced this winter. With no snow cover, waterfowl have been able to glean the grain fields, and local waters have iced over only occassionally but never for very long.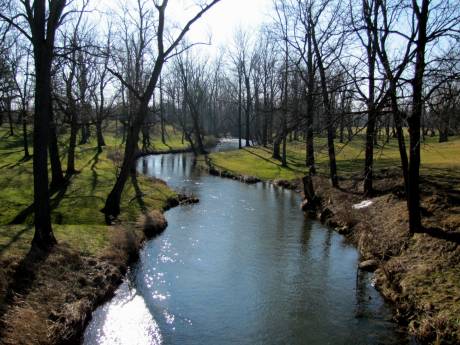 This scene is more reminiscent of April -- and trout season.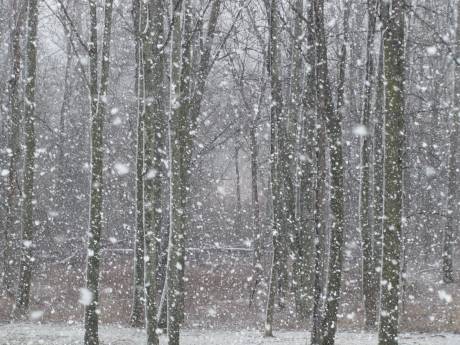 This snowfall was picturesque and like the others it didn't last long.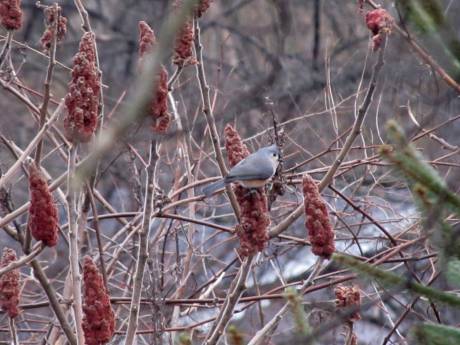 Here dining on sumac, wintering songbirds haven't had trouble finding food this season. While sumac is a normal part of their winter diet.......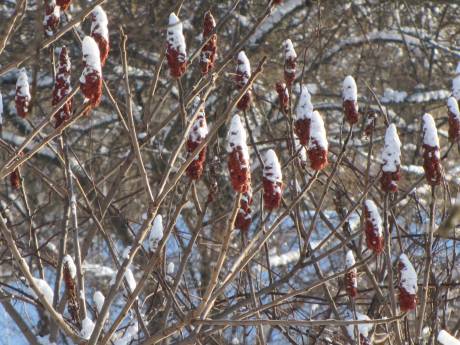 it seems they don't care much for sumac sno-cones.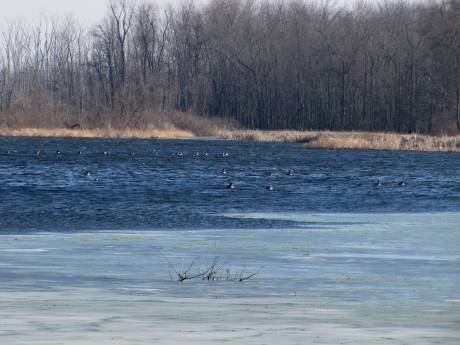 By Sunday morning these waterfowl could find themselves evicted. Predicted low temps for Friday and Saturday show single digits and this mantle of ice could envelop the entire marsh.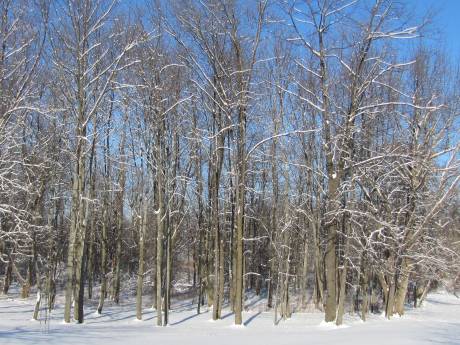 It's been a nice run but we're certainly not out of the woods yet. Over the course of the next few weeks will we see more blue sky with just an occasional bite from Old Man Winter......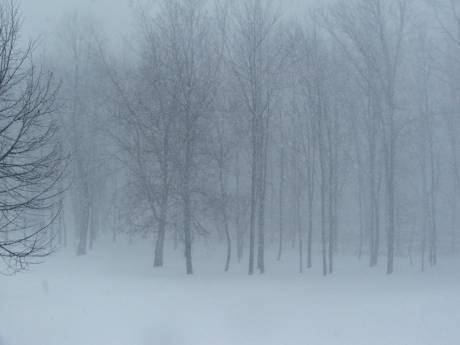 or will we one morning wake up to a setting such as this?
February 9, 2012 - 10:29am
#2
I agree very nice pictures Jim. I especially like the plumes silhouetted by the sun and the songbird dining on the sumac.