Just prior to a vote by City Council last month to approve Gov. Kathy Hochul's Housing Compact, some council members asked to put on the brakes before giving the state carte blanche with such a mandate.
The original resolution gave the state control over local housing plans, which included requiring New York municipalities to increase their housing stock by 1 percent annually. A few paragraphs of the state's resolution were redrafted, and council is expected to vote on the tweaked version during Monday's business meeting. Those revisions now urge the state Legislature to reevaluate Hochul's compact proposal and the potential impacts it would have on municipalities, especially in upstate communities, including Batavia.
The business meeting is set for 7 p.m. in the Council Board Room at City Hall.
Hochul has included the housing compact as part of her 2024 budget proposal, with a goal to build 800,000 housing units across New York State over the next decade. If approved, this measure would require cities, towns and villages in the state to achieve certain thresholds over three-year periods and require upstate municipalities to increase housing stock by 1 percent annually.
Batavia may be stripped of any local zoning, planning or land-use regulations powers if housing targets are not met and allow mixed-income multi-family projects to take advantage of a fast-track housing approval process, city leaders say.
Image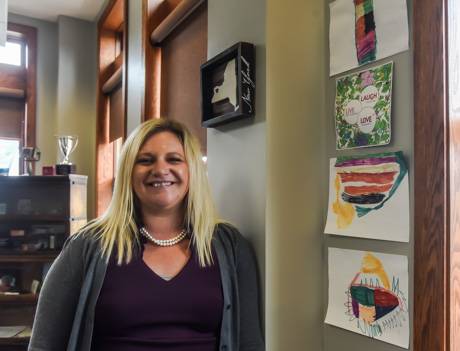 "The objection I have heard from City Council, and that I also have, is that the governor's Housing Compact Legislation has the potential for the state to take away, or usurp, local zoning control and undermine local governments' home rule," City Manager Rachael Tabelski said to The Batavian. "The Batavia Development Corporation (BDC) has a small business and housing group that meets semi-regularly.  A few weeks ago, the group reviewed the Genesee County Housing Needs Study, the (Downtown Revitalization Initiative) Plan, the BOA, the City Comp Plan and the CZB to glean the commonalities in the plans with respect to housing.  The notes are attached, but the commonalities are clear.  These are identified needs for the City and should be the focus as we move into the future."
Some of the focus of these documents includes more market-rate housing downtown, single-family homes in neighborhoods, condos for workforce renters and owners, and market-rate apartments throughout the city. There isn't enough market-rate housing for seniors and millennials in Batavia. There's a shortage of rentals Downtown.
The report from CZB consultants in 2008 showed there was no demand for additional affordable housing, contrary to what the city now has coming with Ellicott Station. Instead, there was a need for 187 homes in the $50,000 a year income range, which is now estimated, due to inflation, to be closer to $75,000 or higher, Tabelski said.
During that Feb. 27 meeting, Councilman Bob Bialkowski asked to change a couple of the governor's proposed paragraphs because "some of this could be taken out of context," he said.
"And the other thing is, the city of Batavia will continue to make significant investments in housing development … how much of an investment are we going to make? Over what period of time? Do we even have land to build more housing?"
Council members Rich Richmond and President Eugene Jankowski Jr. agreed, which prompted the resolution going back for revisions before a final vote.
"New home building and construction should not take priority over the well-being of residents and a community, which is what could be at stake if the new State Housing Approval Board is given overriding authority to local regulations, is part of the resolution for Monday's vote."
To answer Bialkowski's question about land for housing, several areas have been identified, Tabelski said. Those are located on:
Burke Drive
Creek Park
Swan Street / Harvester Avenue
Former Armory site
North Street/ Naramore Neighborhood
Days Inn / Super 8 site
Former Batavia Iron and Metal site
Bank Steet/Alva Avenue
JC Penney site / City Centre
Harvester Center
Flood plain properties
Various zombie, abandoned houses
Upper-floor residential opportunities
The STAMP site on the county's west side has a need for owner-occupied units for moderate to high-income occupants, she said -- 382 new owner-occupied and 735 new rentals, with high-end growth needs of 941 new owner-occupied and 2,035 new rental needs.
So the governor is not off base with a projection for housing needs. It's just that city leaders would like to maintain more control over how and where it happens and that it meets the consultants' recommendations, such as the unmet demand for market-rate versus low-income housing units.
"Past studies have shown that there are different types of housing needs in the City Of Batavia — from downtown apartments to single-family homes.  However, land within the city is limited, so I think it's important that each project be carefully planned," Jankowski said.  "My bigger concern is that the Governor's Housing Compact legislation has the potential for the State to take away, or usurp, local zoning control and undermine local government's home rule.  This could prevent or restrict the city (city residents) from managing their own community and instead be subject to state officials who don't live here."  
Image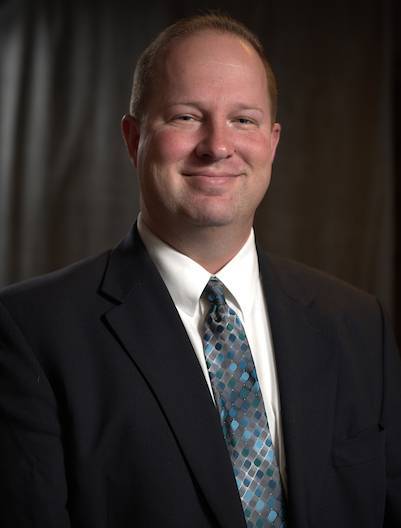 Genesee County had previously approved a resolution to send a letter to Hochul regarding the housing compact, and County Manager Matt Landers said the county believes there is "a balanced need for both single-family homes along with multi-family dwellings."
"But (we) can't stress enough that local municipalities and local zoning/planning boards should be working with developers and local economic development agencies to develop strategies to provide adequate housing," he said on behalf of Legislature Chair Shelley Stein and himself. "Genesee County is opposed to losing home rule control by having the state be able to "fast track" projects that don't conform to local zoning.  We understand the state's overall intent with this compact, to help provide more housing opportunities for New Yorkers that are struggling to find suitable affordable housing.  But it appears New York City and other large urban centers of New York are largely driving the need for this compact."
County and city officials agree that housing must remain with local municipal comprehensive plans. Landers said the county's Smart Growth Plan is still relevant today and is updated to address potential housing growth to match infrastructure and lessen the impact to green agricultural lands. Whereas the state is not.
"The population migration trends in Genesee County don't match the Governor's proposal," he said. 
There's time for public comments at the beginning of the meeting, and council is also scheduled to vote on resolutions to adopt a law to override the tax cap limit, adopt the 2023-24 budget, and establish new water and meter rates and a capital improvement fee.