May 16, 2018 - 11:07am
Rest in peace Arnold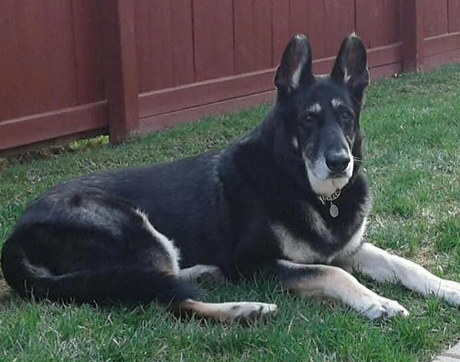 Arnold entered into eternal rest peacefully and with dignity Thursday May 10th, 2018 while in the care of Pumpkin Hill Veterinary Clinic. Arnold is survived by his loving parents David and Rachel Fasano, Grandmother Joan Fasano and many loving relatives and friends.
Arnold was rescued on 1-29-16 by the Last Chance Ranch Animal Rescue in Quakertown, Pennsylvania; he was one of many neglected farm animals rescued during a terrible snowstorm. Arnold was found chained to a tree in 3 ft of snow, with another storm on the way. He was malnourished, the tips of his ears were frostbit and bleeding, his teeth were broken and worn, Lyme disease positive, flea infested and filthy.
Arnold was considered a senior at 8 yrs old at the time of his unlikely adoption. His gentle soul was obviously in need of a "furever" home for his last years. Arnold could be seen at least twice a day, regardless of the weather, on his walks throughout his Southside neighborhood. Residents and staff of The Manor House also knew Arnold, as he would visit his Grandfather everyday until his passing last June.
Arnold's "Ambassador " duties also included Holy Spirits Lounge on weekends. In his last year, Arnold fought a K-9 version of ALS. With the help of Pumpkin Hill for acupuncture/chiropractic/laser therapy and Genesee Valley Vet Clinic, he was able to maintain his quality of life. Arnold will be sadly missed by all who knew him; it was an honor and our privilege to care for him.
Upon his passing, final arrangements were entrusted to Genesee Valley Farm & Crematory.
Please note: this was a paid obiturary.