May 24, 2017 - 2:23pm
Corfu Free Library vote passes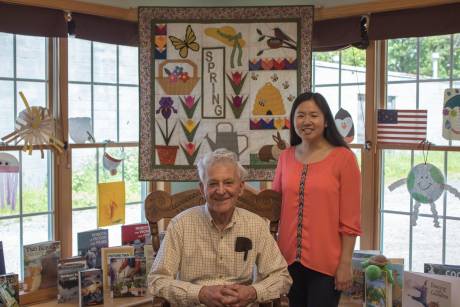 The Corfu Free Library is now a school district public library, after the vote passed by residents of the Pembroke Central School District on May 16.  
Diana Reding, the library director, said the school will collect and levy the tax for the library, but the library will remain a separate entity from the district.
"Now, we will no longer be asking the Village of Corfu, the Town of Pembroke and the Town of Darien for the funds that previously supported the library," Reding said.
Tony Kutter, a member of the board of directors at the Corfu Free Library, said he is amazed at what it offers.
"Every small community is losing their businesses, but we don't want to lose our library," Kutter said. "Now things have changed, with social media, but you still have to go to the library."
The Corfu Free Library has fiction and nonfiction books, books on CD, magazines, DVDs, video games, printing, copying and faxing. The library is free to residents of Genesee, Niagara and Orleans counties. Nonresidents can also obtain library cards if they are employed or attend school in Genesee County.  
Kutter said he has lived in the area all his life and the library has always been a part of the community where people always go.
"As I raised my children, they were exposed to Sesame Street and story hours at libraries," Kutter said. "I think it's very important for these children to have a library to go to."
Reding said the story hour program has been around for many years.
"It's great because we have grandparents bringing their grandchildren and parents whose children aren't old enough to go to daycare," Reding said. "The kids get a chance to come here and socialize, and see their peers. The parents also get a chance to socialize. It becomes a community social."
The mission of the library is to provide everyone in the community with a welcoming environment where there is equal access to knowledge and technology to inspire learning and personal growth.
"Once you retire, I find a lot of people don't have the motivation to read," Kutter said. "If you just stop when you retire, that's not healthy mentally."
The Corfu Free Library started as the Franklin Library Association 1819.
Twenty residents from the towns of Alexander and Pembroke formed the association in honor of Benjamin Franklin. The Corfu Ladies Library was then organized in 1872.
The Corfu Library was formed in 1920, after the Corfu Study Club was granted a provisional charter as The Corfu Free Library Association. In 1927, the library was moved to its current location at 7 Maple Ave.
Reding said she has seen lots of changes in the library over the last few years.
"Even in the last few years that I've been here, we've introduced two new digital services," Reding said. "For me, it has been a balancing act between having our typical New York Times bestsellers versus trying to introduce the new platforms."
Kutter and Reding both said they hope to see an increase in members of the library in the future.
"Life is more stressful nowadays," Kutter said. "There's only so many hours in a day. We're competing against a lot of things."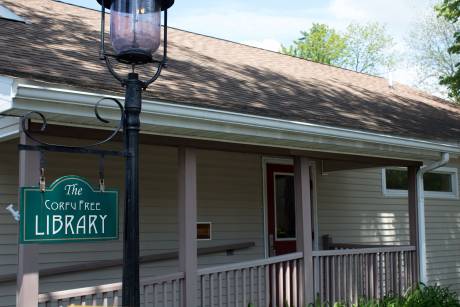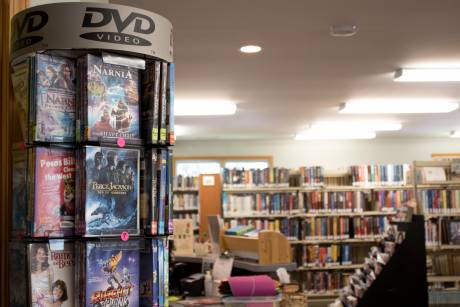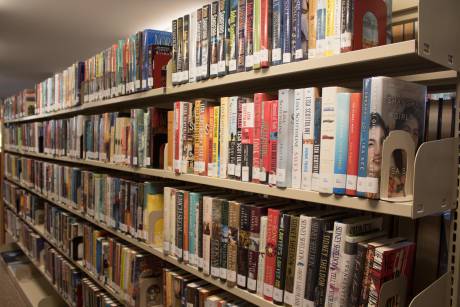 Good job, and congratulations, Mr. Kutter!
Compliments and congratulations to Tony, Diana and all who worked on this project. Books are a civilized society's lifeblood. That is why Hitler burned them and many countries ban them i.e. North Korea. If one child's life is improved or dreams fulfilled it's worth it.