March 2, 2014 - 11:46pm
Batavia gets battered by Geneva in Class A2 final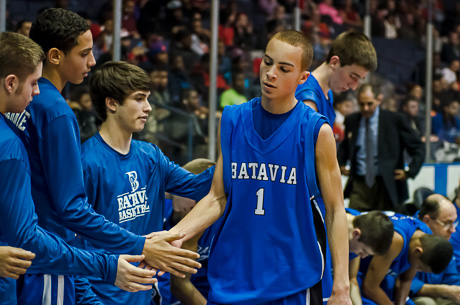 After losing five starters from last year's state semi-final team, not many people expected Batavia to reach the sectional finals this season…but they did.
Unfortunately, the magic ran out in the Class A2 at Blue Cross Arena tonight, as Geneva rolled to a 63-30 win.
The Blue Devils never led in the contest, as the Panthers dominated from start to finish.
"They're very good, they have a lot of weapons," said Batavia Head Coach Buddy Brasky. "Their game plan was good. They sat a few guys in the paint, and whenever Justice (Fagan) and Jeff (Redband) would get by their man, there would be two more waiting for them."
Batavia hung tough in the first quarter, trailing by just five. But the second quarter was all Geneva.
The Panthers outscored the Blue Devils 17-3 in the frame and cruised into halftime with a 30-11 lead.
Batavia struggled to find their shot all night, as Redband scored all 11 of the team's points in the first half and the team shot just 32 percent from the field for the game.
Geneva also cleaned the glass with ease all night, keeping Batavia without an offensive rebound until midway through the third quarter as James Sims Jr. and Terrell Johnson Jr. had their way.
"They were bigger and stronger than we were," Brasky said. "They doubled our rebounding total; they killed us on the boards. They played better than us in every facet of the game."
While Sims and Johnson took care of business inside, that left Steven Dolgos open all night and he responded with a season-high 19 points.
"Our concern was keeping Johnson and Sims away from the basket," Brasky said. "We wanted to close out short and sag in to keep them away from the basket. He took advantage of what we were giving him."
Dolgos was name tournament MVP after going 5-of-8 from behind the three-point arc.
While Redband had a respectable game, scoring 16 points, Justice Fagan never got going.
The senior who has been reliable all season long, was held to just five points on 2-of-7 shooting by Geneva's Akia Johnson.
"He did a nice job, but it was more than just him," Brasky said. "Any time Justice beat him, they had an extra guy standing right in the lane. They weren't guarding a couple of our guys; they just stood them in the lane, so it was tough for Justice to get to the basket."
Despite a tough end to the season, Batavia far surpassed many expectations from the start of the season.
"They're a great group of kids," Brasky said. "They were a true team, they played their role. We had no problems; they did everything I asked them to do. All they wanted to do was win. If they didn't play their roles like that, they wouldn't have gone to a sectional final this year. My hat is off to my team and I'm very proud to be their coach."
Batavia finishes the season 14-6, while Geneva (19-2) advances to play Rochester East in the Class A regional play-in game.
Photos by Howard Owens.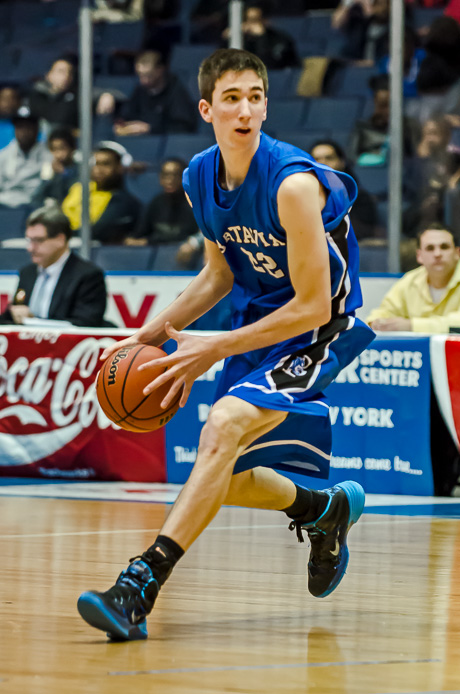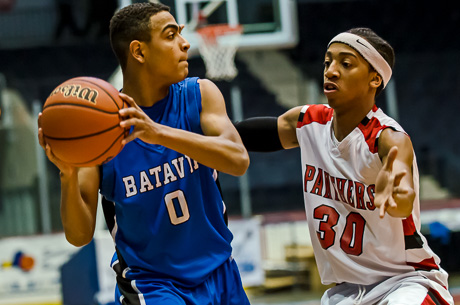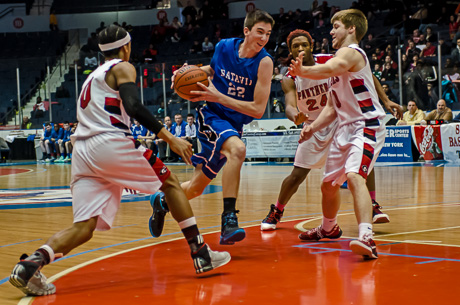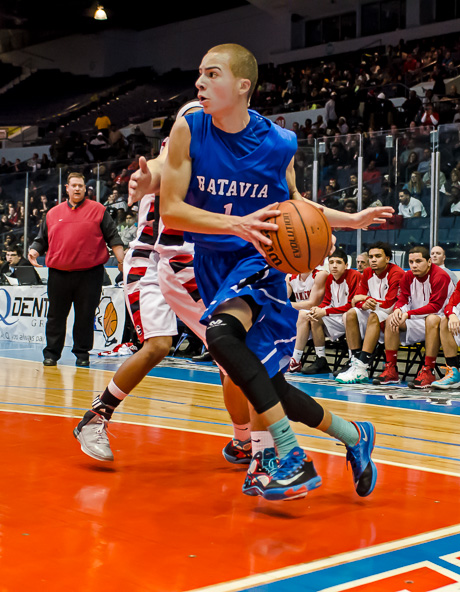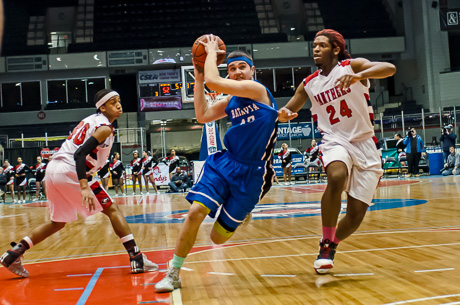 To purchase prints, click here.