January 8, 2016 - 3:11pm
Michael R. Houseknecht
Michael R. Houseknecht 38, local businessman and life-long resident of Batavia died most unexpectedly on January 7th.  
Michae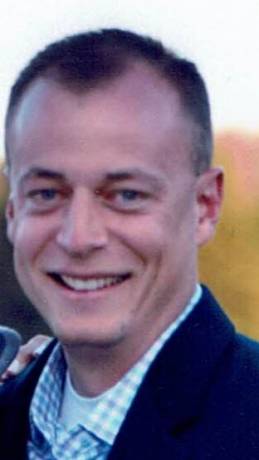 l is survived by his beloved wife of 15 years Jennifer Anne Thornton Houseknecht.  Mike and Jen were high school sweethearts before marrying, soul mates and best friends.  He also leaves behind his adored children Meghan Elizabeth and Ella Grace.   Those who know Mike know that his faithful devotion to his girls was the essence of who he was.  They were his everything in this world.  
Michael was born on May 2nd, 1977.  He is survived by his truly bereaved parents, his mother Sheila Mitchell of Batavia, and his father and stepmother Ralph (Buddy) Houseknecht, Jr. and Katy Gorton Houseknecht of Perry and Bonita Springs, Florida; his paternal grandparents, Ralph and Agnes Houseknecht, Sr. of Stafford.  
He is also survived by his in laws, Timothy and Margaret Thornton, sister and brother in law Bridget (David) Uberty along with nieces Allison, Emma-Kate and Lily, brother and sister in law Kevin (Sarah) Thornton; aunts and uncles, Greg Houseknecht, Mary Kay (Bill) Barton, Thomas (Lynn) Houseknecht, Tim (Sue) Houseknecht, John Houseknecht and Aunt Katie (Gary) Berger. 
Michael was a 1995 graduate of Batavia High School.  He earned a baccalaureate degree in business from SUNY Brockport in 1999.  From there, Michael went on to achieve success as a business owner, both in his former role as co-owner of Loose Ends Vending and in his current endeavors as owner of both Statewide Machinery and House O'Laundry.  
In addition to his accomplishments in industry and the business world, Mike had many outside interests.  He loved to play golf, boat, attend sporting events and concerts with his family and friends.   He always found the time to volunteer as a soccer coach for his girl's teams, assisted modified basketball coach for his daughter Meghan's team, and serve on the Board of Governors at Stafford Country Club.  Mike will be loved and remembered forever by his family and friends.  His devotion, loyalty and generous spirit made him a remarkable man; one that many were fortunate to consider a friend.   Eternally etched in our hearts and minds will be his contagious full body laugh, his inability to whisper, his sharp wit and memorable one liners.  Mike was a man that commanded a room and made it a funnier, happier place once he was in it.  His love of laughter and levity in all situations was a gift he shared with all who knew him. 
Friends may call on Monday from 2 to 8 p.m. at the H.E. Turner & Co. Funeral Home, 403 East Main Street, Batavia. His Mass of Christian Burial will be celebrated on Tuesday at 10 a.m. at St. Joseph's Church, 303 East Main Street, Batavia.  In lieu of flowers, as an expression of sympathy, the family suggests contributions made in Michael's memory to the Michael Napoleone Foundation, Inc., P.O. Box 267, Batavia, New York 14021 or online at www.michaelshope.org. This was a cause that was near and dear to Mike's heart. To leave a condolence, share a story or light a candle, please visit www.bataviafuneralhomes.com.