February 21, 2016 - 11:59pm
Richard Eulenburg
posted by
Ronald Konieczny
.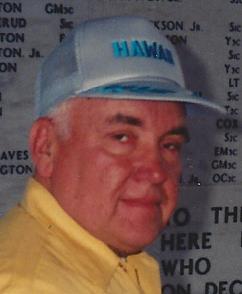 Richard "Dick" Eulenburg of Akron, longtime owner of Renn's Auto Parts and Service, Inc., died Wednesday morning, February 17, 2016 in Brother's of Mercy, Clarence. He was 86.
 Born in Lithuania, he lived with his extended family on their farm, where his grandfather also had a blacksmith shop. He attended middle school in Raseiniai, traveling several kilometers through the countryside by himself, staying with relatives during the week. He was fluent in Lithuanian, German, and later English, with a passable command of Russian and Polish.
In 1941, after the Soviet Union gained control over Lithuania, the family was forced to leave and made their way to Pomerania, where they stayed for about a year until Germany attacked the Soviets and occupied Lithuania, allowing those of German descent, the Lutherans, to return to their property. Unfortunately, their stay was relatively brief. In 1944, facing the reoccupation of Lithuania by the Soviet forces, the family packed belongings onto horse and wagon, and fled their homeland for good, beginning a long, arduous winter walk across Poland toward freedom. Along the way, Richard and an uncle were captured by a Russian roundup bound for Siberia, but he was able to escape and rejoin his family. His uncle was not so fortunate.
The journey ended at a refugee camp in Kiel, Germany. To make ends meet while living in the cramped quarters of the camp, Richard and an uncle purchased fresh fish, smoked them, and then inconspicuously transported the fish by train to inland cities to sell on the black market. Eventually, he joined the British Army in the Motorcade Division stationed in Germany, learning valuable mechanic skills. In 1950, relatives sponsored Richard and his mother's immigration to the U.S., settling in Buffalo, NY. After a brief stint working at an uncle's garage in Wrights Corners, he secured a full time job at Niagara Machine and Tool, while doing various odd jobs in his free time, and attending night school at Burgard, always looking to expand his skill set.
 After being laid off, in 1958 he and his step father started a vehicle repair facility in Akron, NY, adding a towing service and contracting for AAA until 1999. Soon after, they introduced an auto parts store to the mix. Tired of commuting from Buffalo, in 1965 he moved his growing family to a new house on 8 undeveloped acres in Newstead, bought a bulldozer, and proceeded to clear and level the hilly terrain himself. In the early 1980's he affiliated with the Carquest Auto Parts group. During his later years, he enjoyed "holding the stool down" and interacting with customers.
 While living in Buffalo, Mr. Eulenburg was an active member of German events at the International Institute, where he met his future wife in 1959. He was a member of the International Folk Dancers, performing ethnic dances throughout the area. An accomplished accordion player, he was always ready to entertain with song and music, and maintained is signature sense of humor right through his final days. After earning his private pilot license, he co-owned a plane in the early 1960's, and also enjoyed running his boat on the Niagara River and inland lakes. He is a former member of the Akron Rifle and Pistol Club, the Newstead Volunteer Fire Department, and St. John's Lutheran Church. Away from the business, Richard loved to get the tractors out and start a project.
Survivors include his devoted wife of over 54 years, Helga, two sons, Ronald (Anita) of Cincinnati, OH, and Darwin of Akron, two wonderful grandchildren, Scott and Hope, and his beloved four-legged companion, "Mr. Parker". A memorial service will be held at a future time at the family's convenience.
Expressions of condolence may be shared with the family at: www.mcandrewfuneralhomes.net.
ARRANGEMENTS WERE ENTRUSTED TO THE J. LEONARD MCANDREW FUNERAL HOME, LLC, 32 JOHN ST., AKRON, NY 14001. RONALD KONIECZNY II, DIRECTOR.