February 24, 2016 - 7:16pm
David J. Gavlak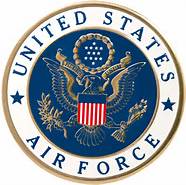 David J. Gavlak, 62, of Perry and Syracuse, passed away at his home in Syracuse on February 22, 2016. David was born in Whitinsville, Ma. on December 27, 1953 a son of the late John J. and Regina N. (Petrovitz) Gavlak.
He was a graduate of Perry Central School. David entered the Air Force in 1972 where he made a career out of it retiring in 1993. He was stationed with the Air Force in many states including Alaska, California, and Nevada as well as being stationed in Iceland and Greece. He received many medals during his career including the Meritorious Service Medal, National Defense Service Medal with one oak leaf cluster, Air Force Commendation Medal with three oak leaf clusters, Outstanding Unit Award with two oak leaf clusters, Good Conduct Medal with five oak leaf clusters, Longevity Service Award Ribbon with three oak leaf clusters, along with many other medals awards and ribbons. He then started working VA Hospitals retiring on December 31, 2015 from the VA Medical Center in Syracuse where he was a surgical technician.  He was a member of the Perry VFW Post #5009 and a booster club member of the Batavia Muck Dogs. He enjoyed going to the Batavia Muck Dogs games, going to air shows, collecting model trains, photography, traveling, and hot air balloons, often traveling around the United States to balloon festivals where he would work with the chase crew. 
He is survived by 3 sisters: Karen (Douglas) Heiby of Perry, Mary Jane Gavlak of Snowflake, AZ., Gina (Russell) Flint of Warsaw, 2 brothers: Steven Gavlak of Warsaw and Michael Gavlak of San Fidel, NM, 2 nieces Devon Lee (James) Abejo and Julie Grills, 4 nephews: Timothy (Bridget) Gavlak, Derek (Heather) Heiby, Thomas and John Grills, 2 great nephews: Ethan and Trenten Gavlak along with several Aunts, Uncles and cousins.
There will be no prior calling hours. A Memorial Service will be held on Wednesday June 15, 2016. Service time to be announced. He will be laid to rest with Military Honors in St. Joseph's Cemetery in Perry.
In lieu of flowers memorials may be made to the Wounded Warrior Project P.O. Box 758517 Topeka, Kansas 66675 or visit wounded warrior project.org/donate. For more information please call (585) 237-2626 or to leave a message of condolence visit www.eatonwatsonfuneralhome.com. Arrangements completed by Eaton-Watson Funeral Home, LLC. 98 North Main Street Perry, New York 14530.