March 14, 2016 - 11:30am
Gerald W. Sporer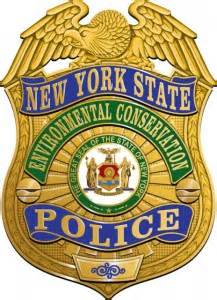 Gerald W. Sporer, 84, of Medina, formally of Oakfield, entered into rest on Sunday March 13, 2016 at The Orchard Manor Nursing Facility in Medina.  Mr. Sporer was born on March 23, 1931 in Honesdale, PA the son of the late Leo and Florentine (Greenfield) Sporer.  He is predeceased by his daughter, Sandra J. Sporer; sisters Margaret Polk and Lois Young; brother and sister in law Leo and Doris Sporer.
Jerry graduated from Honesdale Catholic High School and soon after moved to Attica. He worked a few different jobs before becoming a New York State Dept. of Environmental Conservation Officer in October of 1954.  He retired as a Lieutenant Game Warden after 37 years of adventures and misadventures related to his field. Jerry was a volunteer firefighter for the Town of Batavia Fire Dept. in the 1960's and 70's.  After taking courses in Montour Falls, he became a NYS Fire Instructor for multiple volunteer fire departments in the area.  
He is survived by his devoted wife; Dixie Sporer of Oakfield; a daughter Mary Claire Sessamen of Corfu; sons Gary (Katy) Sporer of Garden, MI, Jeffrey (Ann Marie) Sporer of Lake Ariel, PA and Gregory (Tina) Sporer of Gainesville, FL.; brothers John (Pat) Sporer and Thomas (Kathy) Sporer both of Honesdale, PA.; 6 grandchildren, 4 great grandchildren along with many nieces and nephews.
Family and friends are invited to call on Wednesday March 16, 2016 from 2:00 -4:00PM & 6:00 – 8:00PM at Gilmartin Funeral Home & Cremation Company, Inc. 329-333 West Main Street Batavia, New York 14020. A 10:00AM Mass of Christian Burial will be held on Thursday March 17, 2016 at St. Padre Pio Parish 56 Maple Ave. Oakfield, NY 14125. He will be laid to rest in St. Cecilia's Cemetery in Oakfield.
In lieu of flowers, memorials may be made to Alzheimer's Association of WNY https://act.alz.org/site/Donation2 or American Heart Association https://donatenow.heart.org . For more information please call 585-343-8260 or to leave a message of condolence please visit www.gilmartinfuneralhome.com.  Arrangements completed by Gilmartin Funeral Home & Cremation Company, Inc. 329-333 West Main Street Batavia, New York 14020.