April 12, 2016 - 11:00am
Brenda P. Sumeriski
Batavia - Brenda P. Sumeriski, 61, of Batavia, passed away on Sunday, April 10, 2016 at the Genesee County Nursing Home.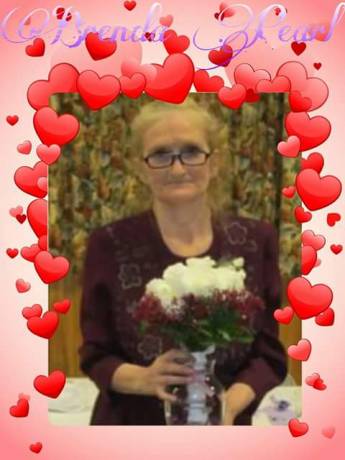 She was born April 14, 1954 in Batavia, a daughter of the late Robert and Virginia Nephew Sumeriski.
An active member of City Church, Brenda loved being around her children and grandchildren. She was a fan of the Buffalo Bills and NASCAR. She will be remembered by her family as having a heart of gold who would do anything for anyone.
She is survived by her children, Desiree (James Wroten) Sumeriski, Eugene (Stephanie) Sumeriski and  Jamie (Joe) Soto, all of Batavia and Heidi and Donna of Attica; four brothers, Robert (Tracy) Sumeriski of Georgia, Jerry (Karen) Sumeriski of Rochester, Ronnie (Ann) Sumeriski of Batavia and Jacob (Lucille) Sumeriski of Warsaw; two sisters, Linda Lyons of Rochester and Ella Evans of Batavia;  13 grandchildren and several nieces, nephews, great-nieces and great-nephews.
She is predeceased by her brother Paul Sumeriski.
There are no prior visiting hours. Friends and family are invited to a Celebration of Brenda's life on Monday, April 18th from 4 to 5 p.m. at The City Church Generation Center, Center Street, Batavia.  All are encouraged to wear the color green, which was her favorite, in Brenda's memory. In lieu of flowers, memorials may be made to Mercy Flight, Inc., Flying Tigers - Buffalo Airport, 100 Amherst Villa Road, Buffalo, New York 14225-1432.  To leave a condolence, share a story or light a candle in Brenda's memory, please visit www.bataviafuneralhomes.com.
Arrangements have been entrusted to the H.E. Turner & Co. Funeral Home, 403 East Main Street, Batavia.