April 21, 2016 - 5:14pm
PHILIP A. SKILL
posted by
Michael Tomaszewski
.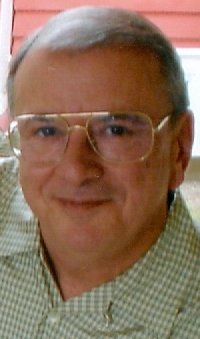 PHILIP A. SKILL
Age 72, of Batavia, former WBTA radio personality, died peacefully Tuesday April 19, 2016 at the New York State Veterans Home @ Batavia. He was born December 3, 1943 in Eggertsville, NY a son of the late Anthony and Dolores (Caterino) Skill, also preceded in death by a brother, John Skill. 
Mr. Skill served our country honorably as a member of the US Air Force who was with the USO in Korea during the Vietnam War. A member of Resurrection Parish (St. Mary's), he enjoyed their cottage in Canada, gardening and the many trips to Las Vegas that he and his wife made. Phil was one of the area's top DJ's remembered fondly for his distinct voice and trademark signoff, "This has been a Skillful Production". He later worked and retired from Drummer PennySaver in Batavia. 
Surviving is his wife of 45 years, Billie (Hoffman) Skill of Batavia; loving daughters, Jill of Charlotte, NC and Kelly of Brooklyn, NY; siblings, Dolores (Joe) Russo of Rochester, Joan Skill of Williamsville; sister-in-law, Joan Skill of FL and his mother-in-law, Shelagh Hoffman of Batavia. 
The family requests all to join them in celebrating Phil's Mass of Christian Burial 10:00am Monday April 25 Resurrection Parish (St. Mary's Site). Burial will be at Grand View Cemetery and memorials in his memory are suggested to a charity of the donor's choice. 
Please share your thoughts and memories of Phil with his family at www.tomaszewskifh.com 
THE FAMILY OF PHILIP A. SKILL IS BEING CARED FOR BY THE MICHAEL S. TOMASZEWSKI FUNERAL & CREMATION CHAPEL, LLC 4120 WEST MAIN STREET ROAD BATAVIA, NEW YORK 14020.