May 23, 2016 - 9:00pm
Anita Lynn Saulter Billings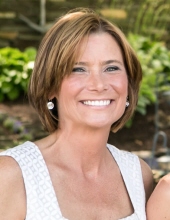 Perry Restauranteur and Community Partner loses her battle with ALS

Anita Lynn Saulter Billings was born on December 6, 1958, in Wellsville, NY to Mary Lou (Morehouse) and Donald Saulter.

After meeting the love of her life Bruce Billings, marrying (1977), purchasing a house, and getting a dog, the couple raised three children: Jacquie Billings (Travis Barlow, Perry), Faye Billings, (New Orleans, LA), and Sarah Billings-Doerflinger (Andy Doerflinger, Geneseo). Anita worked at the ARC of Livingston-Wyoming for seventeen years. Her first and last job were at the Hole in the Wall Restaurant and Lounge. As a waitress in the 1970s and early 1980s a seed of passion for the restaurant industry was planted. She demonstrated her appreciation for the restaurant's legacy and history when she purchased The Hole in the Wall in 2001. She and Bruce leveraged all of their family's resources to preserve the spirit of the HW, continuing the tradition of affordable family-friendly dining while pushing the limits of the region's culinary boundaries. Anita was proud of being on the first girls softball team at PCS (1976) and of winning the division title. Her team's banner was lonely on the walls of the gymnasium until the late 1990s produced a streak of winning athletic teams—led by her daughters and their peers. Some of her favorite times were supporting all of the members of these teams as they pushed themselves in competition. Anita's departure leaves the Village of Perry Board (Trustee), Community Action for Wyoming County (board member), and Perry Rotary Club (President-Elect) short one uniquely creative, perceptive, problem-solving partner. Anita's commitment to the arts and culture of Perry will be greatly missed, (Taste of Summer/Perry Chalk Art Festival, "Pieces of Perry" en Plein Air Festival, Shake on the Lake, to name a few), and Perry Central School lost a committed alumnus (Past President of the Alumni Association). Working with Anita was a lesson in passionate drive and determination; but whether you were the DA or the dishwasher, whether it was a polished glass in her restaurant or a union contract the same intense thoughtfulness was always given.

Anita was honored to receive Rotary's Paul Harris Fellow on May 19, 2016 in honor of her service. She retired from the HW in November of 2015 to become the director of pretend and play for her grandchildren Anna and Sebastian Barlow. Anna has completed her apprenticeship in P&P and will lead her brother Sebastian and cousin Baby Billings-Doerflinger (expected late summer) in achieving the highest level of imagination and creativity possible.

Anita passed away with the faithful knowledge she would be welcomed into heaven by her parents, her brother Mark, and father-in-law Leland "Burdette" Billings. Left behind, but inspired by Anita's example, are her mother-in-law Norma Billings (Perry); devoted siblings: Sylvia Romesser (Anthony, North Java), Paula Tozier (Scott, Varysburg), Donald Saulter (Varysburg); her husband's siblings: Deborah Blackmon (Dansville), Connie Laesser (Gary, Perry), Barbara Lambros (Ace, Silver Springs) as well as many nieces and nephews.

Anita Billings lost her battle with ALS on May 21, 2016, at home surrounded by her loving family, siblings, and her best friend, and confidant Kellie Kennedy (Larry, Geneseo).
Members of the community are welcome to visit the family on Friday, May 27, 2016, from 4:00-8:00PM at Eaton Watson Funeral Home, LLC. 98 North Main Street Perry, New York 14530. A Service of Worship and Celebration will be held on Saturday May 28, 2016 at 11:00AM at Perry High School 33 Watkins Ave. in Perry.  Anita will enter her final resting place in the peaceful Glenwood Cemetery surrounded by community members who have gone before her.
If you wish to make a memorial donation in honor of Anita, she asked that Community Action for Wyoming County http://www.wccainc.org/ and ALSA.org be the beneficiaries. For more information please call (585) 237-2626 or to leave a message of condolence visit www.eatonwatsonfuneralhome.com. Arrangements completed by Eaton-Watson Funeral Home, LLC. 98 North Main Street Perry, New York 14530.