October 29, 2011 - 2:28pm
Viola Spaulding Klimczak
posted by
Ronald Konieczny
.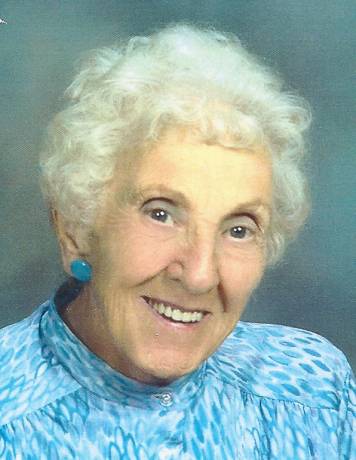 Viola Spaulding Klimczak, 92, of Roanoke, VA, formerly of Batavia, died Friday (Oct. 28, 2011) at Emeritas at Cave Springs Assisted Living Facility.
She was born in Alexander, NY on June 6, 1919, a daughter of the late Ralph Sr. and Julia Sattler Spaulding.
Mrs. Klinczak was a member of Resurrection Parish (St. Joseph Church) where she was active in the St. Joseph Sodality and also a member of Resurrection Church in Moneta, VA.  She enjoyed playing the organ, gardening and bingo.  Prior to her retirement she was an office worker at the former W.T. Grant Co. of Batavia.
On June 30, 1937 she married Stanley E. Klimczak who died on May 9, 2000.
Surviving is a son, Ronald (Marion) Klimczak of Hardy, VA., a daughter in law Barbara Klimczak of Sun City Center, FL.  Four grandchildren: Denise (Dan) Lagaly, Kelly (Shawn) Hite, Brian Klimczak and Cary Klimczak.  Three great grandchildren: Savannah, Noah and Makenna Lagaly. Several nieces and a nephew also survive.
Viola is the mother of the late Donald Klimczak who died on December 30, 2002 and sister of the late: Ralph, Nelson, Warren, Theodore and Norman Spaulding.
Visitation will be Tuesday from 4 - 7 PM at the J. LEONARD MCANDREW FUNERAL HOME, LLC., 2 BOGUE AVE., BATAVIA where prayers will be Wednesday at 9AM followed by a Mass of Christian Burial at Resurrection Parish (St. Joseph Church).
Burial will be in St. Joseph Cemetery.
Expressions of condolence may be made at: www.mcandrewfuneralhomes.net.
Arrangements were entrusted to the J. LEONARD MCANDREW FUNERAL HOME, 2 BOGUE AVE., BATAVIA. RONALD P. KONIECZNY II, DIRECTOR & PROPRIETOR.