November 21, 2011 - 1:53pm
Rosemary N. Stachowski
posted by
Ronald Konieczny
.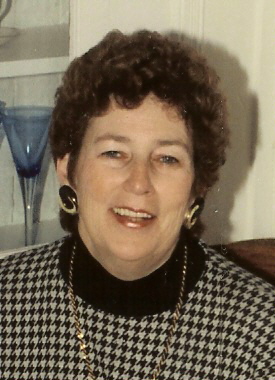 Rosemary N. Stachowski, 81 of Batavia, died peacefully Sunday ( November 20, 2011) at Crossroads House in Batavia.
She was born in Batavia, NY on January 3, 1930, the daughter of the late John and Margaret Loftus Shevlet.
Rosemary was a facility director for various hotels in Long Island and Buffalo.  In recent years she was a store clerk for Wilson Farms in Batavia.  She enjoyed spending time and caring for her family and was noted for lending out a helping hand to her family, friends and even people she never knew.  Rose was also a member of Ascension Parish (St. Anthony's Church) for many years.
Surviving are her loving husband of 18 years, Robert Stachowski of Batavia. Daughter and son in-law, Kathy (Norm) Monachino of Elba. Two sons and daughter in-law, David Dumbleton of Wyoming and Steven (Cynthia) Dumbleton of LeRoy.  Grandchildren, Rocco Pellegrino, Melinda Glor, Jaime Sallome, Steven Dumbleton and Joshua Dumbleton.  A brother, John Shevlet of Buffalo.  She is also survived by 5 great-grandchildren and step-children.
Family and friends may call Tuesday (November 22nd) from 4-8pm at the J. Leonard McAndrew Funeral Home, LLC, 2 Bogue Ave., Batavia.  Prayers will be recited Wednesday 9:15am at the funeral home followed by a Mass of Christian Burial at 10am at Ascension Parish (St. Anthony site).
Burial will follow in St. Joseph Cemetery.
Those desiring may send memorial contributions to Crossroads House, 11 Liberty St., Batavia, NY 14020.
Expressions of condolence may be made at www.mcandrewfuneralhomes.net.
Arrangements were entrusted to the J. Leonard McAndrew Funeral Home, LLC, 2 Bogue Avenue, Batavia, NY 14020.  Ronald P. Konieczny II, Director & Proprietor.