July 27, 2012 - 4:47pm
Susan Wahr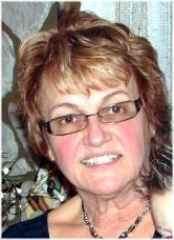 Susan Wahr, 64 of Batavia, died July 27, 2012 at Highland Hospital in Rochester. She was born August 21, 1947 in Buffalo to the late Lee (Joanna Klein) Sheasley. Sue was employed at United Memorial Medical Center in the Women's Care Center and at the Batavia Nursing Home for many years in the office. She enjoyed her flower beds at home and baking.  The real joy in her life was her 6 grandchildren whom she loved dearly.
She is survived by her companion of 25 years Paul Ficarella of Batavia; sons Jeffrey Wahr of Alden; Johnnie Wahr of Batavia; sister Audrey (James) Kirkwood of Indiana;  6 grandchildren Drew VanBuren, Carson Ficarella, Dellany Maxwell, Alexis, Miles, and Lydia Wahr

Friends may call on Sunday July 29, 2012 from 4 to 8 PM at Gilmartin Funeral Home & Cremation Company Inc. 329-333 West Main St Batavia, NY 14020. Funeral Services will be held 11:00 AM on Monday July 30, 2012 at the Funeral Home. Interment will take place in Grandview Cemetery, Batavia.
In lieu of flowers memorials may be made to the family. For more information or to sign the online guest registry please visit www.gilmartinfuneralhome.com or call 343-8260. Arrangements completed by Gilmartin Funeral Home & Cremation Company, Inc. 329-333 West Main Street Batavia, NY 14020.