August 10, 2012 - 2:09pm
Lyle R. Allen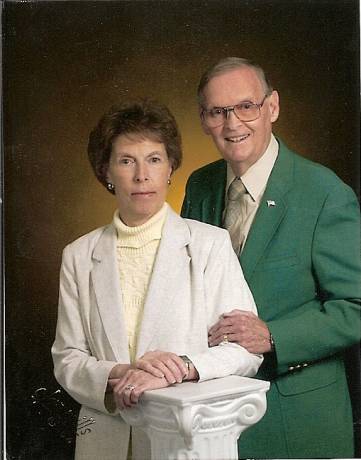 Batavia - Lyle Richard Allen, 76, died Thursday, August 9, 2012 at United Memorial Medical Center following a brief illness.
He leaves behind his beloved wife of 50 years, Kathleen (Geise) Allen, his daughters Michele (Wayne) Gilbert, Kristen (Daniel) Frey, and his son, Jeffrey (Darla) Allen.  He was also the proud grandfather of Sara Gilbert, Eric Gilbert, Michael Allen, Kaitlyn Allen, and Zachary Frey.  His brother George "Bud" (Nita) Allen also mourns his passing. 
Lyle was predeceased by his parents Harold W. and Grace E. (Bridge) Allen as well as his step-fathers Howard Schuler and Kenneth Monfort and a brother William "June" Allen.
After serving honorably in the US Navy, Lyle worked most of his life as a salesman and upon retirement spent 13 years as one of the first greeters at the Batavia WalMart.  He was known by many for the smile and friendly welcome when they entered the store.  Lyle was a member of the Oakfield Community Bible Church and was proud to have helped establish a weekly church service with Pastor Bill Smith of OCBC at the Manor House in Batavia where he and Kathy resided until his passing.
Friends may call from 1 pm until 5 pm Sunday, August 12th at the Burdett & Sanford Funeral Home, 11 Maple Ave. Oakfield.  Services will be held at the Funeral Home on Monday, August 13th at 11am.  In lieu of flowers, memorials may be made to the Oakfield Community Bible Church, 80 North Main St., Oakfield, NY 14125.  Burial at the St Cecelia's Cemetery in Oakfield.  Please leave a condolence, share a story or light a candle at www.burdettandsanford.com.