June 7, 2013 - 10:33am
James E. Beideck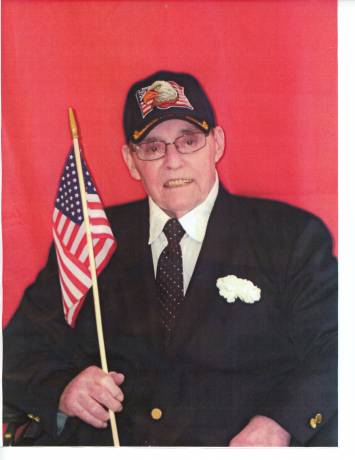 Batavia - James E. Beideck, 87, of Batavia, passed away Thursday, (June 6, 2013) at New York State Veteran's Home, in Batavia, where he had resided for the past three years. 
Mr. Beideck was born December 5, 1925 in Darien, a son of the late Warren T. and Clara (Colby) Beideck.
His mother died with James was two weeks old and from that time on his uncle, Adelbert and aunt, Gladys (Colby) Beideck raised and treated him as one of their own children.
He was a rifleman with the 27th Armored Infantry Battalion, part of Combat Company B, under General George Patton's Army.  At the age of 18, he was one of the first infantrymen across the Ludendorff (railroad) bridge at Remagen, Germany.  The bridge was decisive in that it was still intact and was the only bridge over the Rhine River into Germany, crucial in the Allied assault, and eventual victory over Nazi Germany. 
Private Beideck was injured during that battle and received the Purple Heart and Bronze Star.  He was discharged nine months later, due to his injuries: a broken right arm, a badly dislocated shoulder, and a hip injury.  Years later when asked to comment on the historic experience, he said, "I was there, me and a million other guys."
James was employed by the New York Central Railroad as a lead signalman for more than 40 years, retiring in 1983.
He married the former Edna Hale on May 28, 1960.  She passed away in August of 2001.
He is survived by his sister, Virginia Kross of Ashville, NC, and brother Alton A. (Lucille) Beideck of Saranac Lake.  Several nieces, nephews, great-nieces and great-nephews also survive.
He is the brother of the late Elizabeth Seelau, Donald, Lawrence, and Robert Beideck.
There will be no prior visitation.  A graveside service, with full military honors, will be held at 11:00 a.m., Saturday (June 15, 2013) at the Grand View Cemetery, Clinton Street Road, Batavia.  In lieu of flowers, memorials may be made to the New York State Veteran's Home, 220 Richmond Ave., Batavia, NY 14020.  Arrangements were entrusted to the H.E. Turner & Co. Funeral Home, 403 East Main St., Batavia (585) 343-8868.  Please leave a condolence, share a story, or light a candle at www.bataviafuneralhomes.com.